Not every four-star is a C.J. Moore though. Some are a L.C. Greenwood or a Grayson Boomer.
In a year or two it will be Illingworth that didn't take football seriously.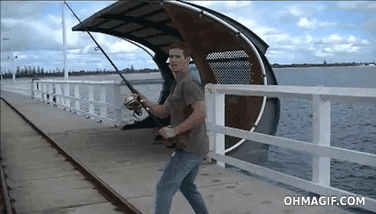 XLK anyone? I stopped worrying about recruiting stars after XLK. I hope Glass is the next Justice Hill and not the next CJ Moore, but I'm not going to get all pouty if he transfers out because he doesn't want to sit behind Chuba another year. Wish CJ the best. Would've liked to see him ascend to that next big time receiver role, but oh well. Next man up.
Thing is, everyone around here gets all excited over the comings and goings of skill position recruiting stars. I think the difference between OSU taking steps as a program or staying second tier in the conference is the linemen. It's the Darrien Daniels of the world that I believe hurt us the most. I think we can have 3-star guys a'plenty playing WR, RB, CB, etc and win championships. We just need more Ogbahs and Lane Taylors and maybe start luring some big fellas with crootin stars to Stillwater.
If you get moved to LB you're probably not doing enough to separate yourself at receiver
Couldn't have said it better myself!
I think this is a cautionary tale of the Cowboy Culture. Nothing more. I find it illogical to recruit a 6'5" 165 lb receiver and expect him to be a good blocker to see the field. This is a player who spent almost 2 years in the program putting in the effort. I do like receivers that can block. I also like WR that average 1 TD for every 2 receptions and think that earns some additional PT. Coaches didn't see it that way so CJ is gone. The end result is almost 2 years of development with positive but minimal results. Starting over with another recruit that may or may not be a good fit is another cautionary tale.
Why do you feel the need to throw shade cause a kid decides to leave? Esp on your birthday (Happy Blessed B/D by the way) no less?
Maybe it's the coaches making an error on CJ? Politics always plays a factor in sports, I don't care who you are. Not saying Dunn is playing certain guys cause of a kid's HS coach and what his HS alma mater might have in the pipeline but it could be he just doesn't like the kid as much as others.
I'm of the opinion CJ is going to be a monster so long as he gets the opportunity. I don't miss much on my predictions. Told the goobers on FB Ok State Football group that Chuba was going to be offensive newcomer of the year in 2018 and that Amen just needed to get PT and he was going to be a stud and defensive newcomer of the year. Not saying I'm never wrong, but IMO CJ should've gotten more plays this past season.
For the record but I've said this many places, I'd rather have a very hungry, hard working two or three star over an entitled four or five.
Nothing wrong with that as a dream but it's VERY unrealistic, LOL.
It is the reality of his oSu career. Ranks right up there with Hershel Sims 10 yards a carry career average. Nobody knows how things would have gone, but in both cases we all saw great potential. What I didn't see was recruiting ranks being wrong.
(https://www.espn.com/college-football/player/stats/_/id/4361842/cj-moore)
STATS
2019
| REC | YDS | AVG | TD | LNG | ATT | YDS | AVG | TD | LNG | FUM | LST |
| --- | --- | --- | --- | --- | --- | --- | --- | --- | --- | --- | --- |
| 4 | 81 | 20.3 | 2 | 59 | 0 | 0 | 0.0 | 0 | 0 | 0 | 0 |
Sorry maybe these recivers want to go to a qb that can throw. I dont blame him for not wanting to waste another year on a qb who wants to run more. I mean dont know if ne one noticed but since les two wins and gundy two wins against ou. None have been spencer type. Our passing qbs have been our best years.
He maybe one of those kids that can't add weight.
I feel like dude wanted to go where he knows ball will get passed around more. Unfortunately its not here with spencer at qb we run more, and it needs to be that way so spencer can succeed. Unless he can slow his game down a lot it will turn back into him throwing dumb passes. I feel like he needs to shine because if Shane comes in and shines it might go back to to days where shane gets it goaline and bring spencer in.
Did you NOT notice we hardly threw across the middle? Our coaches made it a LOT easier to defense our passing game. You limit a QB to the sidelines and go routes most of the time and let's see how ANY QB does. 63% completion percentage is very good considering the limits he was placed under but go ahead and make a premature proclamation that the kid can't pass.
RE Illingsworth I bet you're one of those who said Sanders should've started over Cornbread but won't admit when you're wrong. That kid is NOT going to be ready to start.
I'm all over articles that CJ needed more PT. But if you think he could average a TD every two catches…I just don't know about ya.

Lol i would took you over corn but i did say at the point we were at what did it matter. Second spencer will play next year but I mean look our best years have not been with running qbs. We have had good seasons. I am saying spencers third year if he does not play good it will go to rudolph/walsh combo.