Will dax and him be in the same college weight?
Big pick up
He traded a prestigious academic institution for a prestigious wrestling program. Beating two former NCAA champions is hopefully a sign of what is to come. I would be curious to know why he changed his mind about Northwestern.
Found out all the girls looked like Hillary Clinton
You might be right about that. Growing up I used to live about 7 miles from the Northwestern scenic country club like campus right on the shore of Lake Michigan. Perhaps someday during an Orange Power interview the youngster will explain why he transferred to OSU. He should make a great 141 pounder. From some of the video clips of his matches that I recently saw, he looks really strong. Some of our guys have had problems when they go up against super strong opponents, we saw that in Fix's NCAA final match last season. So it's good that this kid is now on our side.
LMAO! For some reason I thought if anyone on this board like $hillary it would be Y.O.U.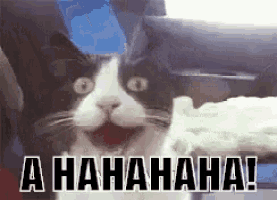 What is there to like. If she won't put out for the president of the United States, I won't mess with it. Even if she looked good.
Just because Billy likes unattractive chubby women