I'm still expecting him to go pro. That way, if he does stay, I'll be pleasantly surprised.
I had a margarita pitcher during Taco Tuesday yesterday, hoping it'd be enough tribute to my Chuba shrine, to convince him to return
Chuba's post was about 4p yesterday, Spencer's at 450p.
I think Chuba stays.
This is gonna be so much fun.


I fully support Chuba if he wants to go pro… biases aside it might even be the right decision. That being said… would any else feel a little led on at this point (If he leaves)? I'd find it very weird if there was this huge social media push by him and his friends and then… sike I'm leaving. Just one man's opinion
If Chuba is spotted on campus on the 14th then and only then would I have hope that he will be playing as a Cowboy next season. Why would he continue college if he is going pro? All the rest quit school to go train in Florida for the NFL. My read on Monken hoisting the Canadian Maple Leaf is that he did that to show support for his pal Gundy. He would like to see a Gundy team do well. That is all there was too that. If Chuba stays then OSU has a chance of being similar to the 2011 team if Sanders can improve quite a bit with his passing game. A lot also depends on who the new OC will be. We need a new play book badly.
What r u talking about he came back for his senior year. If u call that he came back
He stayed, which u told him not to. Then he got draft at the same area here was project the year before.
All he did was waste are time by fumbling and playing have a year. He is well rested for the nfl.
Is it that hard to figure out our and half. Not "are" and "have"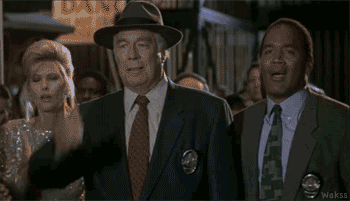 I think you responded to the wrong guy.
Poor guys. Just another thing for u gurls to cry about.
Why are you obsessed with calling us girls? You into some weird transgender thing?
I thought u where into them
I'm dealing with u. Don't need much.