I listened to Finebaum for about 10 minutes a couple of years back, 10 minutes of my life that I will never get back. Since then I've avoided him like the plague. He is such an idiot
Its just paul being paul. He is THEE sec homer.
I can't even place him and I'm ok with that
I don't know how this guy has a job
Can someone please give this guy a couple of those colorful pills coming across the boarder?
What's funny will be the OU fans quoting/agreeing with him when just a few years ago those same fans hated his guts.
i'd throw the Iron Bowl in his face and have him try to tell me it's any different than his description of Bedlam.
he has no credibility anyway, has his radio show which is a joke with all the Bama v Auburn clowns calling in, totally regional, nobody outside of the southeast knows who he is
I lived in Birmingham for a couple of years and the guy is obnoxious as heck. Total Bama homer. The only good thing that has ever come out of that radio show was the bozo that called in and admitted he poisened the trees on toomers corners.
Faul Pinebaum needs to report back to the set of "The Hobbit."
This guy is the epitome of an unathletic geek.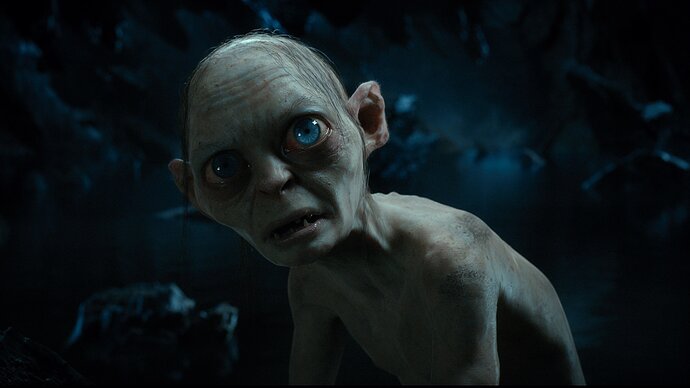 Where's the respect for Bedlam, Oklahoma State and Gundy? Hasn't anyone told him about top ten wins in 10 years? Shouldn't that be something they talk about every day on ESPN? Don't they know that no one cares about Conference Championships or your actual record in rivalries. Gundy may have lost more Bedlams than any other coach in history but he's a winner even if he has only won 1 championship.
@KyleCox How is posting tthis article itself any different than what Finebaum did? It's the very definition of "going after low-hanging fruit". I'm mad at myself for clicking and reading it, then typing this opinion, but I figured it needed to be said. You knew you'd get a reaction, and you got it. Congratulations. I could've done a Google search to see what Paul had to say. Don't really expect it or want it on an OSU-specific sports website. Hey @CarsonCunningham Now do you see why a faction of our own fan base will always believe the treatment of the two in-state teams will never be fair and equal? Does Finebaum's opinion on Stillwater affect the program moving forward? Nope, but there it is for us to see.
Posted In honor of the 15 year anniversary of the "I'm a Man, I'm 40!" Rant…and now mine is done.
You cant read can you no one respects paul findabuger.
Get on the net there are ton of people who care and respect gundy. If you want to find someone who has no respect get to a mirror.
Give up your season tickets, then. Otherwise, you're just a hypocrite acting like we aren't worthy of attention but then continuing to buy tickets. It's stupid.
Have you ever bought season tickets?
What does that have to do with anything. You think you special as a ticket holder. Gives you more reason to get something.
Notice I didn't have to ask you because I already knew you couldn't afford them. Food stamps just don't buy what they used to.
Im surprised you can leave the farm with your job of hold the tail of ned for joy.
The iron bowl has decided who was going to the national championship game. It didn't just decide if only Bama would go if they didn't lose. No one outside of Oklahoma cares if Bedlam happens.
More people watched bedlam then red river last year.
Just because paul findaclue says it doesnt mean its gospel. Paul is a sec homer have fun having him make fun of uo every couple of years when Alabama beats them.
Ive seen alot of utube videos of media and vloggers saying its not good.