One thing's for sure, MB bleeds orange all the way. Still getting used to the X's and O's part But he is absolutely perfect for this team considering their legal situation the past however many years.
He's got the X's figured out, hopefully he can get the O's this season.
Looking forward to the game tonight. Hoping to see improved ball movement and a higher FT and 3PT %. Not worried about the defense.
Yep, pretty much my hope as well.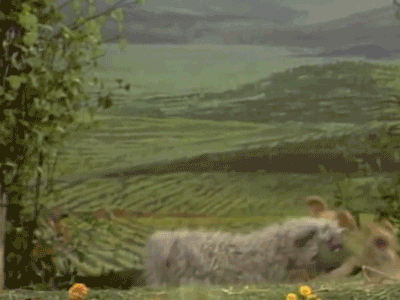 LEEETTTT'SSSS GOOOOOOO
I guess I'm lost, I don't understand this gif. But it's never not funny no matter the context so I liked it.
Here's the context:
Jump, jump,
A Mack Daddy will make ya,
Jump jump,
A Daddy Mack will make ya,
Jump jump,
Kris Kross will make ya,
Jump jump…
I just realized I haven't been to a single home game since I graduated… I've been to 5 road games.

Saw them in Memphis in 2014…ORU and Florida last season…
@Dribble, you going to the TU game in Stilly on Thanksgiving weekend?
3 of my 5 road games have been in Norman… Went to Waco last year with no plans to go to the game, they just coincidentally were playing down there the same time I was down there so I decided to go. It was a good choice.
Much better road trips out there. Usually the OOO ones are the best. Most fun I had was in Corvallis. But Tempe next year should be fuuuun
Oh crap we are talking basketball. Same goes for that too.
Yep I'll be at the basketball and football game that weekend. I'll be watching the WC at Empire or Elgin
All college at the Ford used to be the best. Maybe it was across the street at the Cox, can't remember, but I still to this day am salty they took that away.
Ford Center and that needs to come back
You know what really needs to come back? Alternating Big 12 tournament locations. KC is cool, but it's not even in a big 12 state. We are giving revenue to Missouri businesses. Alternate KC, OKC, and Dallas.