so happy! just trying to savor and enjoy these moments while we've got em.
thanks for everything Cade!!! completely lived up to the hype and more
I don't think I can handle a third bedlam game to start the big 12 tournament.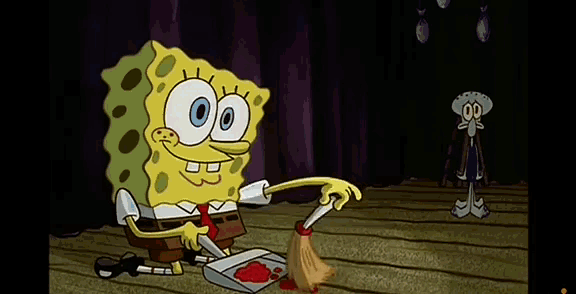 After this Bedlam series I think we can put aside all doubts as to whether or not Mike Boynton can coach. The defense tonight was smothering. So many guys were impressive tonight. And Boone continues to show significant improvement as the season rolls on. Really playing with confidence and skill. Cade is Mr.Crunch time. Not sure where these guys are going to get some rest. 4 games in one week against highly ranked teams when not too long ago it was doubtful that they could even pull off one upset let alone 2 that are in the bank. Why wouldn't Bryce Williams want to return? All he has in his future is possible play in Europe. If he can tolerate going to classes for yet another year, he should come back. With that wrap on Ice's hand tonight I wonder if he is done for the season? Hard to believe we have won big games without him. The question going forward in my mind is, should Flavors even be playing at this point? Is he ever going to heat up?
The Boynton-haters' ammunition is getting smaller and smaller by the day. How could you still not like the guy? Is the most quad 1 wins in the nation not enough? Is the chance at the most ranked wins and wins vs top 10 teams in a season in school history not enough? Ole' Doug Gotlieb-loving a$$es



Maybe the players don't want to do this, but if I'm Boynton and we find a way to win in Waco I sit most guys in Morgantown. You would have already made your impression on the National scale, and these kids will need rest desperately. A win in Morgantown would be the cherry on top, but not sure if you want to drain your tank on that. That's just me though.
I'm happy for coach B and the team. I've been very critical of his coaching over the past few years, but he' done a hell of job the last month getting these guys to play there guts out. My hats off to coach B and the players!
No love from Robert on this win?
This team is fun to watch, play hard for each other, and represent oSu well. Great game by two really good teams. Loved the defense in the first half and especially Bryce on Reaves. Got the Bedlam sweep!! Congrats to the players and coaches.
U do know the nba plays more games then we are going to be play. I'm just say but if we and all the other teams play the same 4 games deal get weak, we need more training. Ku has 1 game left.
Great win good sweep. Thats 4 sweeps so far this year over ou. Wrestling soccer and both bb. Great year. It been a great week all over campus. Its like Christmas.
I know u miss. U really can't wait to hear my knowledge. So I made u wait. Not
Would have been great to have a football win but it will take a different coach to ever win in football.
Agree 100% about Boynton. The guy recruits, coaches and has the respect of his players. He also seems to love OSU. That said, Holder needs to pay the man or he won't be here long.
I was wondering when you would come out from ur hole.
Now if we can just get our football coach to buy into this mentality?
It's simple really. You take money from the coach that isn't meeting expectations and give some of it to the coach that is meeting expectations.
Yes ur rite grab a bank full of money and do it for years give it to ford im mean boynton.








He has a great group of guys i would like to know how next year he is going to close out these games without cade.
He has some guys on here that can win without cade can boynton. Just saying that about ford i mean boynton
No one is saying give him a long contract with a huge salary. Give the guy like 400k more a year.