Once again, Glad I was wrong!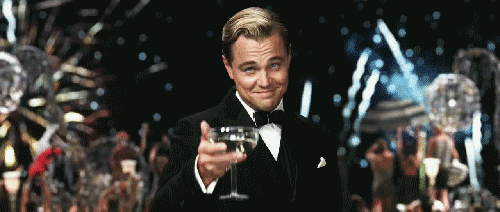 So glad to see our offense get rolling in this game. This was Spencer Sanders best game yet. I am hoping Kasey Dunn took a bunch of notes on ND's first half…where they didn't keep running the ball into a brick wall but spread the ball around. I think he had a lot of challenges this year and it was a year of learning and growth. I expect to see great things from him in the future!
Hats off to the coaches, difference in this game was we made adjustments at halftime and ND didn't. We went uptempo on offense and on defense we quit playing so soft with our corners and played more man coverage. ND never adjusted and completely abandoned their run game. As much as I wish we had a more consistent QB I've gotta give Sanders credit he won this game, almost gave it away and made some questionable throws over the middle but he got away with it today. Overall I'm excited for next year if most everyone comes back and we'll go as far as Sanders can take us.
@KyleCox if Jarrod or I ever predict the Pokes to win on this site again suspend our accounts. I think the only two times we predicted the pokes to win were Iowa State and Baylor….
While I think he did a good job with the offense today I expect to see some kind of red-zone offense in the future with disciplined ball control that doesn't consist of constant field goals or turning the ball over to the other team.

Is it not a problem? Michael said we were going to "kick ND's a55". That was not an a55 kicking. You're getting me all wrong here. I'm glad we won the game, but if the last two games hasn't proven to you we have a red-zone offense problem then I don't know what else to say.
Joey I was down on redzone td but they have improved like 30 %. So dnt cry about improvement.
I like the reality that this game was the biggest comeback in school history and that ND was previously 79-0 when leading by 21 but are now 79-1.
Still turning the ball over inside the 20 yard line and settling for field goals is not "improvement". Hopefully red-zone offense becomes a priority for them in spring and fall practices this year.
Nothing about another trophy joey.
I'm going to ignore Joey's complaint after beating a top 5 team in the country for just a minute and say this…
15ish years ago if you would have told me Oklahoma State football would have a season where they won 12 games, beating Texas, OU, Notre Dame and losing to Baylor and Iowa State I would have used a phrase from Viktor Hovland "Stay off the weed!"
Couldn't agree more


I'm glad we finally get to put another trophy in Stillwater in a total of six attempts over the last ten years.
We've gotta get stronger upfront. In the red zone the field gets shorter making it a lot harder to throw so you have to be able to win the line of scrimmage. That's why we got beat against Baylor and couldn't punch it in from the 1.
Dude, just freaking enjoy the win and stop trying to be a buzzkill. It is tiresome and pathetic.