Texas received a first place vote

what in the world
Not alot of love for the sec. Only 5 with 2 barely in.
No love for ksu.
Who's the moron that gave them a first place vote?
So we're essentially expected to be a top 11 team? Alright, and a tie for 2nd in the conference. Gives me a good idea now of what this year's expectations should be.
I'll take 11th. But Texas ranked preseason… No. Make them prove it. They have only had 3 season where they have been above .500 in the last ten years. I know they are supposed to be solid this year but I'll believe it when I see it.
Having Texas ranked in the preseason poll for no good reason is a tradition I've made my peace with. However, someone giving Texas a first place vote…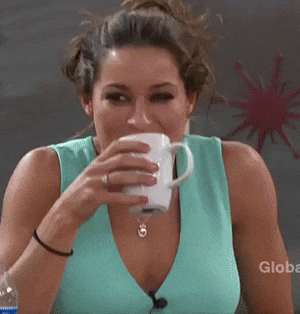 I think that there is a coach out there that is trolling Texas and thought it would be funny to give them a first place vote. That can be the only explanation
Like, you get to laugh at them harder when they lose to KU because they had a 1st place vote
As far as expectations, I'm sure you know the preseason polls are about as accurate as Jim Cramer picking stocks. Stroll down memory lane with me:
2021 Pre #22 Final #7
2020 (I ignored)
2019 Pre #11 Final #NR
2018 Pre #25 Final #NR
2017 Pre #11 Final #14
2016 Pre #19 Final #11
2015 Pre #NR Final #19
2014 Pre #NR Final #NR
2013 Pre #14 Final #17
2012 Pre #19 Final #NR
2011 Pre #8 Final #3
I like the Cramer reference, what a fraud that man is. Ohhhh BTW we are the same age and were on campus at the same time,
Bruce4, So at least two of us old folks here. Nice to know, my friend!
Back then we were known as the Choke Pokes. 1976 perfectly demonstrates. We ended up tying for Big 8 Championship, but it was bittersweet. We had Colorado beat, with an interception in the end zone. Under a minute to go. Interception! End zone! Game over, right?! Take a knee! Game over. But the young man freaked and tried to run the ball out of the end zone, and fumbled on the one yard line. CU recovered and punched it in two plays later. Arrrggg. Snatched defeat from the jaws of victory. Then the next week, we upset the Sooners for our first Bedlam win in forever, ten years maybe? Terry Miller takes a pitch on the third play of the game and runs 72 yards for the TD! I'll always remember 31-24. When I'm drooling in the nursing home…31-24 I'll shout!
Those who are upset with Coach Gundy will never know the long suffering of us old Pokes. I'm pretty darn pleased with our teams these days.
Yep we were not very good in those days under coach Stanly, the year we beat OU was the best as i recall. Had Terry Miller in a couple of classes and got to know him some, was a pretty cool time in my life.
You've basically just proven to me that we've found a way to not meet preseason projections, and we're paying a coach 7.5 mil to do that. Thanks!!!
Interesting. Missed the whole Jim Cramer simile?
Yea Joe15 is only interested in proving one point. A pointless point at best lol. Everything else is lost to them/him/her whatever.
It's sad that it's the only subject he can talk about. No matter the story, it all revolves back to his agenda.
Let's make this more clear. Using the preseason coaches poll as a reliable predictor of the future is seriously flawed.
Here's how the Coaches Poll is manufactured.
"The weekly Coaches Poll Top 25 rankings are compiled by USA Today from a poll using 65 head coaches at FBS schools. The panel is chosen by a random draw from conference schools and independents from a group of coaches who have indicated a willingness to participate in the poll."
So 65 head coaches make a guess preseason and then again each week. For the preseason poll, how can 65 busy head coaches know much of anything about 131 football teams spread across the country? Answer: they can't. That creates an impossible lack-of-knowledge problem. Also: Does the methodology introduce conference bias? Name brand bias? Schedule bias?
This is purely preseason poll porn (nice alliteration, huh?). Not a reliable metric for head coach performance.
You do know that theore facys you throw at joey the more his eyes glaze over. He has his on reality.