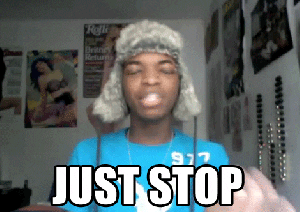 Even if OU were to lose and Iowa State wins out I still believe we have two scenarios:
Gundy and the team will screw it up with a loss to either Tech, Baylor, or TCU.

If they play Iowa State again. They are going to get beat.
I've said it every since the Iowa State win. This team (offensively speaking) looks like it's been regressing in every way possible. If they play fast football they turn it over. If they play at a neutral pace they end up punting most of the time. They can't score touchdowns in the red zone and it's only gotten worse. The coaching staff (and Gundy most of all) look like they are waving the white flag the rest of the season and just want it to be done and over with.
Okay, so if everyone else sucks bad enough, they could actually still be in contention. For what? To go down to Arlington to be embarrassed on national TV again? Sorry, but when your red-zone scoring offense is dead last in the conference, this team doesn't belong in the championship game, regardless of how it would get there. The only reason these hypothetical scenarios even exist is because the defense was that good.
How convoluted is the path to 3rd place? Since that seems to be the goal.
Never thought I'd see the day ISU get to Championship Game before OSU. Of course, never thought KU would make it to a BCS bowl before us either and they did!
The path to 3rd includes a mullet, goofy press conferences with no passion, and a recruiting rank in the 40s and you're on your way to 3rd. Can't forget to throw in the now 2-14 Bedlam record. That's how you end up 3rd.
Gundy can't blame it on the offensive scheme because it's his scheme lol. He is terrible man no other way to put it. Reminds me of less miles not changing his offensive philosophy and then LSU being a football school fired his butt,