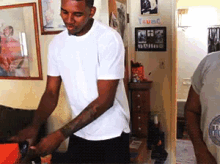 I would be questioning urself to.
With u coming back to my post proves ur a goon fan.
I can't help but believe the goons will lose a game or two. Toughest conference tea they have played has been Texas Texas is getting houses by Baylor right now too. The goons have Baylor, I St. , I don't think they survive that
Ou has only faced 1 defense they scored 16. They give up so many points to bad teams.
Last minute drive against WV….16-13. We wise what they will do against Baylor , and I St.
I don't think they win both games
Try using the right word when coming back like this.
When it comes to u we all know we can't misspell "pathetic "
Undefeated is undefeated no matter how you want to slice it. You're buddy Roberto is always saying "a win is a win". Or is that you? Or do you disagree with that?
Kind of amazing so far how WV can score 24 against that solid Iowa State defense with a chitty offense. Only halfway through the 3rd quarter. I wonder why we can't do that?
Actually we don't know that. What we do know is we've become accustomed to Mediocre Mike making sure to drop one or two he shouldn't on a yearly basis.
Yea and isu has 31 so ur point like usual is pointless.
U are defeated by envy a loser like riley
I'm not talking about defense. I'm talking about offense here. Try to stay on point Roberto instead of bouncing around everywhere.
Not sure if any of you guys have noticed today. WV is tied with Iowa State at 31 in the 4th quarter.
You might ask yourselves "Well, how does a chitty offense like WV get to 31 already with 14 minutes still left in the game?"
Well…. Doege is 26-38 for 293 yards and 3 touchdowns so far. Meaning that Neal Brown has been smart enough to figure out that you can't run the ball consistently against a good rush defense, but you can be successful against an inconsistent pass defense.
So what did we do against Iowa State? We ran the ball 32 times and attempted 24 passes. Even though all our touchdowns in that game were through the pass. So just letting you guys know that Pat Jones 2.0 is in full force for the 2nd half of the season.
It's a pretty simple word I'd hope not.
No chit. WV did something on offense we tend to not do. That would be called a creating an offensive game plan.
Douge slings the ball better than Sanders that's the difference.
That's huge, assuming ISU loses to either Texas or OU if we can take care of business we're in. Assuming Baylor loses once more.
Doege sucks too. They're both not very good.