As much as I liked Burns Hargis, I don't think he'd be calling out OU like she is.
Good for her, which is good for us!
The part of her statement that stuck out for me was "We believe these conversations, which developed over a long period of time, are in clear breach of the bylaws of the Big 12 Conference…"
I'm curious as to why she said this. Even the official statement from the Big 12 didn't mention a violation of bylaws.
I'm not saying she's right or wrong but do you think the Big 12 is competent enough to figure out there was a violation of the bylaws if one actually happened?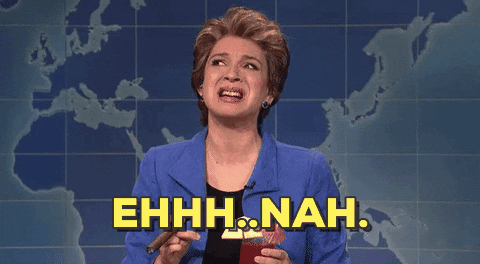 It is hard to read too much into these statements, because I think a lot of them are made to advance some unknown litigation strategy. However, this statement does not instill much confidence in me that we have a lot of good options. Have to think that if she thought there was a strong chance of us finding a great landing spot, she would not be whining so much about OU.
Obviously, I am speculating a ton here and hope I am wrong.
She also said OSU will do what is good for the State of Oklahoma (and inferred OU will not).
Sadly, you might be correct.
I thought that was interesting too. I take that to mean that there is some political maneuvering going on behind the scenes? I have been wondering about that, because the politicians have been strangely silent, at least publicly.
I hope she feels as strongly when they come sniffing around wanting to continue Bedlam matchups.
So we just found out about the middle of the night shenanigans of OU and their collaboration with their arch- enemy Texas less than a week ago and you believe Shrum should know our landing spot and quit whining about OU? What an idiot!
I never said what she should say. I was speculating (which I made clear) about what her statement means. If I was her, and I had learned that there was not much of a chance of us getting in the Big 10 or ACC, I would probably make a very similar statement to the one she made.
I like this part the most. It is the most relevant. Picking Texas over the state of oklahoma.
Good words by Dr. Shrum, I like them. On another note I've read several places that the SEC presidents are set to meet this Thursday and that the speculation is that the meeting is taking place to vote on UT/OU acceptance into the SEC. I have a bad feeling that this whole conference realignment process is going to take a long time and we may not know Oklahoma State's fate for sometime, maybe well into next year or beyond. I hope I am wrong about this as the waiting is going to be like death from a thousand cuts.
Interesting how UT and OU are going about this. They begin by stating they will not be renewing tv rights with the Big 12 for the 2024-2025 season. So at first that gives hope that the Big 12 will be intact until then. Which gives OSU plenty of time to find a future landing spot. But because we have heard that OU and UT want to jump ship as soon as possible, something else is going on. They are playing a game of cat and mouse.
It does not interest me whatever Kayse Shrum says in her statements. Her words change nothing. The only phone calls and emails that now matter are from other conferences expressing interest in OSU to join their conference. I look forward to how Gundy will respond to media questions about the situation. He will probably say that this is way beyond his job description and he has to let the qualified experts deal with this. Regardless of what conference we will be playing in we still have to win football games regardless of who are opponents are. So that is all that Gundy will say he is focused on.
Good to see Dr. Shrum calling a spade a spade. Now it's time for careful and calculated decision making on behalf of OSU and the remaining Big 12 schools. OU and Texas are now hoping for a quick implosion of the Big 12 so they can skip out with minimal financial penalties. If those schools have breached conference bylaws or other contractual commitments they should be excluded from all decisions leading to an orderly dissolution of the Big 12. Leave the sanctions in place for the breaching parties and allow the other schools to take steps to mitigate the damages caused by OU and Texas. 2021-2022 is going to be a big mess. Nothing can be done this year, the season starts in 5 weeks. The remaining eight need to stick together for the time being and force OU and Texas to either buy their way out early, or continue playing for free in a conference that hates their guts. In the meantime try to relocate the remaining schools in other conferences. The temptation will be great to grab a parachute and jump at the first opportunity like CU did several years ago, but that could prove to be a very costly mistake. Keep the pressure on OU and Texas as long as possible and pave the way for an orderly transition for the other schools.
I think the opposite and this will all be resolved by Labor Day. OU/Texas may say they'll wait out the contract, but there is no way they think they'll have to. More than likely the moves the other conferences want to make will be announced soon and enough Big 12 teams will have new homes to dissolve the conference after this year.
What the University of Oklahoma has done, working in concert with the University of Texas to exit the Big XII and chase more money in the SEC, is completely in character for the school and its history.
OU worked in secrecy for over six months until news finally broke – the result of a leak from Texas A&M leadership – last week. At its very core, this is who "Sooners" are. The land thieves of 1889 were ambitious cheaters who snuck into Indian Territory under the cloak of darkness to stake their claims on land. One could argue, the modern-day Sooners have simply repeated history, running to the SEC to get hands-on to an add'l $22 million each year.
And OU has pushed the envelope in the past – when the envelope contained mega dollars.
Remember, it was OU and now-SEC housemate Georgia that sued the NCAA in 1984 after the Sooners and other major football schools had formed the College Football Association. And, again, the driver was mo' money.
In 1990, citing poor attendance and a revenue-sucking program, OU dropped women's basketball. In 1990. That's well after Title IX was in play. Days later, after fan uproar and legal threats, the school re-instated the program – but had again shown money is the ultimate motivator.
More recently, take a look at the Sooner football program: until Spencer Rattler impressed last year as a redshirt freshman, one would have to go back to Trevor Knight in 2014 to locate the last OU-recruited signal-caller to line-up as a starter. Enter mercenaries Baker Mayfield (Texas Tech), Kyler Murray (Texas A&M), and Jalen Hurts (Alabama).
Head coaches? The most successful at OU have been Barry Switzer (Arkansas), Bob Stoops (Florida via Youngstown State) and Lincoln Riley (Texas Tech), i.e. nothing "home grown."
The concept of poaching comes naturally in Norman.
Sooner is as sooner does.