" Well, that was your offensive coordinator not understanding what down it was. I said your offensive coordinator, not mine."

I read the transcript of Gundy's press conference with that quote about he's yours, not mine. I am guessing that he was just being funny saying that and if so it would be evident on the video. Gundy when winning does try to be funny.
I liked this press conference because Gundy seemed to elaborate more and I think this happened because he feels so good about winning at this point is glad to talk about his team. When things are tough for the Cowboys and they are not winning, he cops an attitude in these meetings which is rather evident.
Meanwhile, across campus…
…the top-ranked Cowgirl golf team won their third straight title of the fall season. Not only did the Cowgirls win, they shot 39-under – breaking the school record for lowest score ever and shattering the previous best at the "Jim West Challenge" by nine strokes!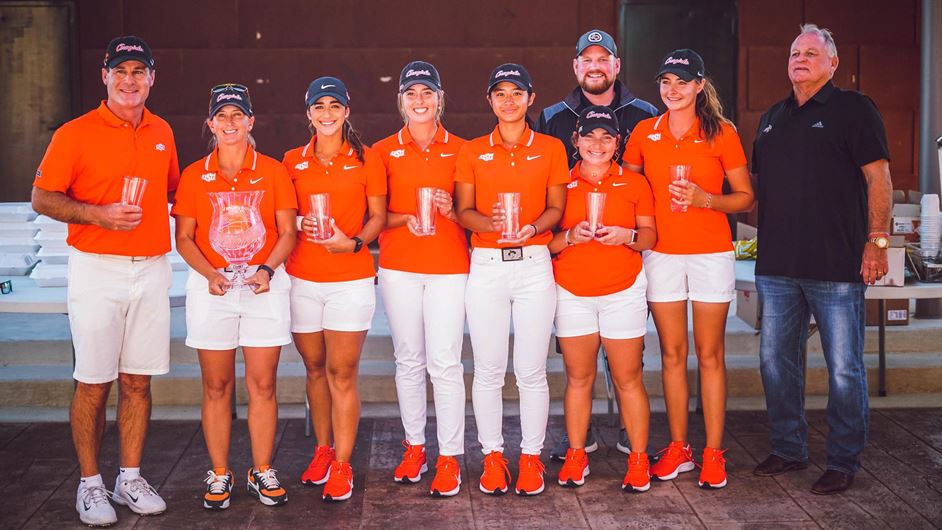 "We've won games different ways this year."
Not really. It's consistently came down to the defense and special teams winning it for us if you really think about it with the offense just barely scrapping something together.
So we have an OC that can't tell what down it is?
Gundy on Knowles, but reminds me of what I miss about Holgy and Monken and those high powered offenses.
Where he is a leg ahead or above other people on game day is as a play caller. He's fantastic. It's just a fact."
Marshall, I really appreciate these rundowns of what Gundy says after the games. Very interesting, and you always seem to include everything a fan would like to hear. Good job!