You are now OSUgradnNancy85.
Need turquoise in the rotation.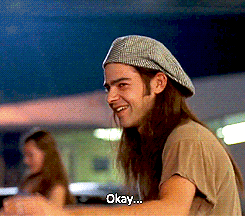 Thank you Alum. These mofos tarnishing a good man.
He goes great with the BBB unis!
My Phantom Pete hitch cover was stolen in New Mexico last summer.
My dad's was stolen a few years back. Somewhere in a small rural town there's a madman with a giant pile of worn phantom Pete hitch covers.
You just saw BOB! And it did look good!
Did anyone previously create a uniform playoff for voting? If not I'd like to propose one. 16 or 24 uni combos?
BBB if UT goes WWW, I'd even like OBO. BWO if Ut goes WOW.
First scenario would be fantastic. I just can't get excited with us and Orange helmets.
UT is home team so we'll have to wear white.
I hope we never wear a tri color road uni again, after UCF and Kansas State.
Give me BWB (or OWO)
Do we have a WWW option in our arsenal?