We as fans get caught up in the subject of our team. Doing what is best for the team. But some of us forget these young men who have trained and struggled for years to get to this level have personal dreams. Dreams of competing at the ultimate level in their chosen sport. Brandon Evers has trained, struggled, battled injuries and rehabilitation and BLED for years to achieve his dream. I wish him the best and thank him for all he has done as a Cowboy. He is the embodiment of the words loyal and true. We as fans need to do the same. Brandon, Best of luck in your future endeavors. Go Pokes.
Best wishes for the kid, but I wonder how NFL teams are gonna look at this, and does he have word that he'll be drafted at this point? Makes one wonder also if he'll be invited to National Scouting Combine to show his speed and other skills…
A few weeks ago when Evers garnered national attention for giving an interview while bleeding from the bridge of his nose/forehead, I couldn't help but notice the scar on his right shoulder.
Yes, he's endured a lot and played hurt a lot. Nothing but respect here…
I just don't think he had to announce what he was doing. He could shut down and begin preparing for the draft without announcing.
To me, he basically just gave Texas two days to game plan accordingly.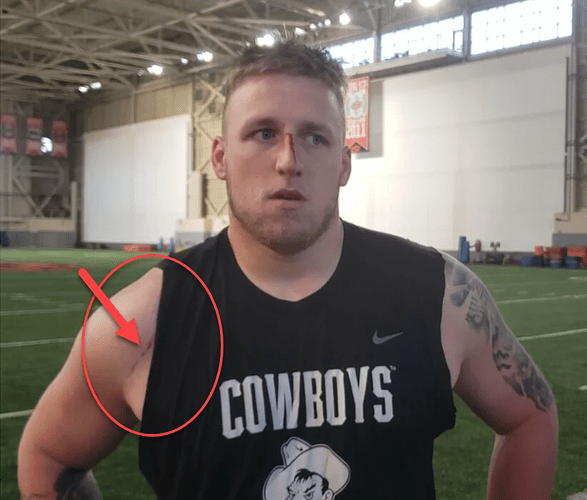 I have no issue at all with the decision. Just thought it interesting that he went out of the way to thank every defensive coach he worked with, even last year's DC, but then left off the defensive coordinator currently on staff. Just seems very odd is all and almost intentional by thanking everyone but him
My initial impression was here we go already and it's not even bowl season. Who will be next. I do not believe this to be the case. He is likely injured and was close to being forced out due to serious injury. He made the call to stop before he was unable to recover/rehab before the combine. Probably a good call. If he performs exceptionally at the combine they will not care that he pulled out. It was a business decision.