Why didnt he address the gundy problem. No five year plan to get that bum of the team. Unreal what does it take. Can't put up with this chit. I'm tired of it.
You mean the 15 winning seasons in a row problem or the 15 bowl games in a row?
That was sarcasm for the gundy haters. Since nothing was said about replacing gundy​:innocent:

























He's being sarcastic and aiming for a response from a few of the anti-Gundy brethren. He wasn't being serious at all.
That was odd I did not see the word " us" in that post???
And it's a brethren not a club?
We'll for $11.99 you can get this Orange "T" shirt to wear to the football games and support the team!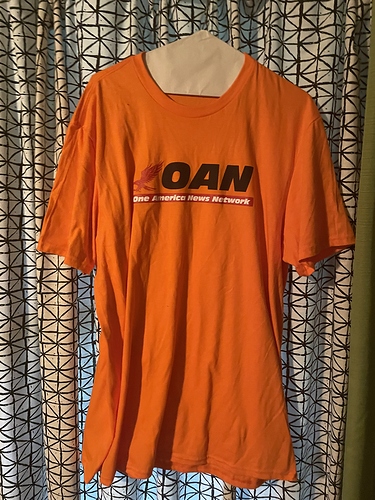 I would add John Smith to the list of entrenched coaches….like at the top of the list….just my opinion.
Ur rite has won a natty in what 13 years only got 3rd last year. 8 straight con titles. Has dominated ou.
It's disgusting what they will allow for coaches at osu. only has 3 or 4 natty's.
I think John Smith has 5 NCAA team championships as coach.
He might not win another one as long as Cael Sanderson is still coaching. That is not a criticism of John Smith. It is just a reflection of the level of coaching that Cael Sanderson is at. He is at the level shared by coaches Ed Gallagher, Art Griffith, and Dan Gable. That group is comparable to the level of Michael Jordan, Kobe, and Labron James. I remain a great admirer of coach Smith but he is not at the level of Cael Sanderson, nor does OSU have the resources that PSU has. With all of the great high school wrestlers in PA, before Sanderson took the helm, PSU usually had pretty good teams but not good enough to compete with Iowa or to have a chance to win championships with the exception of one NCAA title in the 1950's. Obviously, that quickly changed with the arrival of Sanderson. As I have posted before, our only hope is that someday Sanderson gets bored with winning and decides to retire early in order to pursue his hobby of art.
The other entrenched coach who should have been mentioned by Chad W. is Dave Smith, one of the best college cross country coaches who has not received the adulation that he deserves. In spite of OSU's meager budget allotted for track and field teams, Dave Smith has been gradually building a track team. When he arrived the track team only consisted of guys from the cross country team. He told me that was due to not having enough scholarship money to create a whole track team. Cowboy track teams reached a peak not too long ago and have been downhill since then but I believe Dave Smith will build them up again. Not that many seasons ago he recruited the number one miler in high school who had the potential to be the greatest college miler ever. I forget his name, he was Hispanic from California. He won the NCAA indoor championship as a freshman and skipped the outdoor NCAA meet in order to run an international event. Then he came back as a sophomore, got injured and never got to reach his potential. I felt really sorry for coach Smith because that runner would have put OSU track on the map. I think part of his name was Geronimo or something like that.
I think the current golf coach might also be considered to be entrenched.
[quote="robert28, post:9, topic:12201"]
only
[/quote]r
The boys golf coach has only been for what 5 years? Yea he is trash to only got won natty beat #1 ou to win the big 12. Smith has been here a while another low performer with his big 12 champ this year.
Why are we hiring all these ex osu players to. Take that cowboy culture out of here we need to get the best coaches.
Yea he didn't really say much here
I wanted to hear, " well tell you the truth since football is our cowbell in the whole money scream of things we are going to do everything we can do to help win football championships and fund more for recruiting and tear down our old facility's and build new ones and buy every football player a new Mercedes with acouple girls to go with it and if we have anything left over we will put it towards video consoles for the football team.
Isn't that the network Gundy said is disgusting? I prefer the Patriot American Freedom Network.