Pretty good jump for the Pokes
I think we are a top 15 team.
That makes twelve consecutive years we've been ranked in the AP poll at some point during the season. Ten other schools can say that: Bama, Boise, USC, Ohio State, Oregon, TCU, Wisconsin, OU, LSU, Georgia. If we win next week and get into the top 20, we'll be one of only six schools to be ranked in the top 20 at some point during the year for each of the last twelve years.
I get that this only a very loose measure of the actual quality of our play during that time frame. And I also get that it's all meaningless to some if you're not competing for the playoff. But I think this is a cool streak that summarizes (again, admittedly very imperfectly) some combination of the quality of the program and the national perception of the program, and I'll be bummed when it snaps.
We're tied with Florida for 9th in terms of most weeks ranked in the AP poll since the beginning of 2008.
+---------------------+----------+
| school              |    weeks |
+---------------------+----------+
| alabama             |      184 |
| oklahoma            |      174 |
| ohio-state          |      171 |
| louisiana-state     |      168 |
| clemson             |      136 |
| oregon              |      133 |
| wisconsin           |      127 |
| georgia             |      126 |
| florida             |      121 |
| oklahoma-state      |      121 |
| stanford            |      120 |
| florida-state       |      117 |
| southern-california |      112 |
| texas-christian     |      112 |
| michigan-state      |      109 |
| boise-state         |      104 |
| michigan            |      100 |
| auburn              |       99 |
| notre-dame          |       97 |
| penn-state          |       91 |
+---------------------+----------+
It's not meaningless. It's not everything either, but don't let anyone try to convince you it is meaningless.
If we stay strong in that next run of games and not play down to opponents we should be inside the 20s. One of six over the past 12 years is impressive, even if playoffs aren't a regular thing.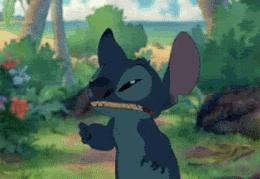 *Looks to find OU has 50+ more weeks in the polls and has had all the Big XII playoff berths.
You know… this is the first time in a really long time that I haven't noticed or felt that the team was "playing down to the competition." Oregon State, Mcneese, Tulsa, Kansas State… I think we started slow in those first three games, for sure, but I don't feel like the team is just not doing well because of who they're playing.
I hope that makes sense… because every year since 2011 I've felt that we would play down to who we were playing… hell the Louisiana-Lafayette and Iowa State games in 2011 were that way! But it hasn't felt that way this year.
It's a small sample size of games, but I'm putting my money on Sanders' energy being a big component of OSU playing with heart regardless of who they play.
I agree with this. It's interesting. I am even more confident now that Gundy was right in playing Cornelius last year. But even more excited for the Sanders era. I think if Gundy had put Sanders in last year for the K-State game, he would have split the team and we would not have finished with 7 wins. And we would have lost a year of Sanders' eligibility. (Not sure yet to say if he will leave early for NFL or not… at this point, I would guess not.)
It terrifies me that Tech's QBs name is Jett Duffey. That's a strong Tech QB name. Real strong. Jett Duffey. Wow.



That makes some sense. You want to know why it seems that way? The defense is finally stepping up. We're not having to win in "shootouts". We can actually rely on the defense to keep the other team from scoring. Which was such a lost concept for so many years. By Bedlam, I think the defense is going to be primed and ready to stuff OU. And that's not hyperbole.
That's possible. But on the other hand, I worry about the lack of depth leading to accumulated fatigue and/or injuries on the defensive side.
LET ME DREEEEAAAAMMMM.
But you are correct.