This team just needs to worry about TCU and Baylor. Considering they've pretty much been in a dogfight every game this season with the exception of Kansas.
Big 12 title appearance should be the last thing on their mind. I'm not even so sure this team is better than TCU or Baylor right now. I guess if they do make it Gundy doesn't have to worry about being embarrassed on national television again by Riley.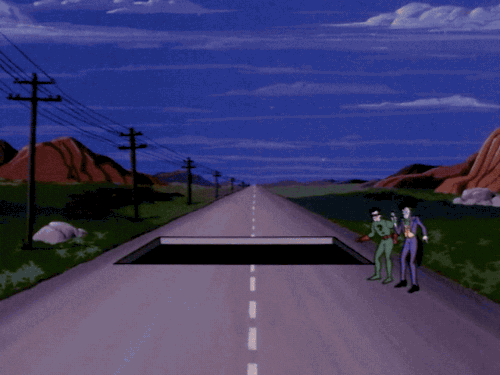 There is another way if we win are games and ou doesn't play all of their games us at 7and 2 ou being 6and 2 we would go.
Why do u have to get riley in every post. As a troll does riley pay u by how many times his name is mentioned.
Because that's who Gundy should aspire to be. A coach that wants to win conference titles and go to the CFP on a regular basis. Which one do you want? A coach that wants to have a great football program? Or a coach that's content having an average football program?
I want u to stop being a suck up. Grow a back bone. Be a good cowboy or admit u a troll
Well maybe they wouldn't be in this predicament if they didn't choke against OU and Texas
Another missed big 12 title game
And will be stuck with Small game
Gundy for another year
The next coach will need to be aspire to be the next Riley. It will never happen with Mike Gundy at this stage in his career. This team is NOT making it to Arlington, PFB, so stop trying to sell us on a nearly impossible chain of events happening.
The great thing is we know Gundy is still here and next yr. We got another winning season under are belt.
Hope you are right. Our non-conference should seal another winning season. Conference wise, it looks to be a losing record.
Oh I was saying we had a winning season this year. Next yr scares me with all the sr on defense. Not that scared on offence. It all depends how many sr stay.
On the o line we will have 6 guys coming back with starts plus 2 or 3 with game time plus this guy and who else develops with another yr. We just seen a back that can run for 200. I don't see Sanders starting next yr. D 1 ball just moves to fast for Sanders. Heck he could be 3rd string. We will have cowboy backs and recievers. That defense has a lot of sr. I think we can field a nice defense but no depth.
With Covid seniors get an extra year of eligibility, LD, Bundage, Rodriguez and a lot of these guys should just come back next year. Not going to get drafted as long as OSU wants to pay for you to go to school there might as well keep going and playing.
Ironically most of us were rooting hard for OU to lose to ISU earlier this year. If OU wins that game, OSU would still control its own destiny to the title game. (I guess if you have one less turnover vs Texas this doesn't matter anyway)
U rite, but so do the other school. If bundage stays does he have squat rites.



for the ones in education and some others grad school would help them in the long run.
Do we really want to face OU again after what happened last time?
I think we win out, but don't like our odds against Iowa State or OU a second time.