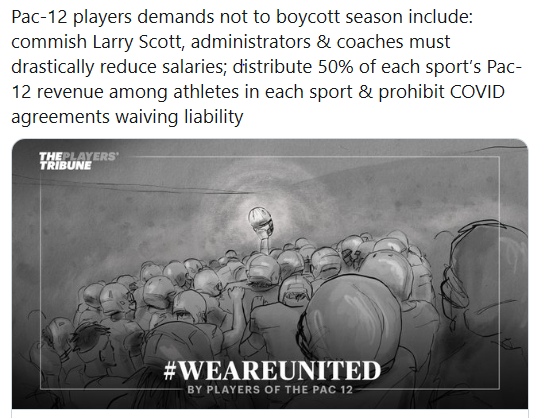 Can we take 50% of Gundy's wealth and redistribute it to CNN? Stand strong PAC-12! Football is barbaric and violent anyways.
Take a stand Chuba against these oppressors. They are no better than the police.
Boone needs to send out a tweet again.
Sounds like the PAC-12 players are like the CA teachers…the teachers don't really want to teach…the players don't really want to play. Absurd demands get you nowhere.
Why do you guys keep silencing and then restoring my post? Is this not a progressive site with progressive values?
#AllCopsRbad