When tcu scores 55. You are most negative osu blog guy ever. Wowsers. Why even write that.
So if you believe OU is going to win the Big 12 over OSU then you also have believe one of three things (or some combination of all three).
Spencer Rattler is going to give you close to Baker/Kyler/Hurts production.
OU has gotten better at every other position.
OSU is not as good as it was in 2017 or 2018.
There's a forth!
4. Riley uses first half to find a play Gundy can't stop then when Gundy doesn't adjust, OU scores every time they get the ball in the second half.
Fifth reason OSU will go 8-4 is because Gundy gets out coached and we don't know how the OC will perform. OSU will not win a big 12 for a long long Time until we can do some magic on recruiting. I am not about To QB, WR or RB that is
It's comedy. Laugh a little.
Please don't! Talk is cheap. Not going to win the Big 12 running it that much, just aren't, esp cause we're so predictable by the time zerOU game rolls around and we show them NOTHING different from prior games. Time to put up or shut up and please get that hair cut!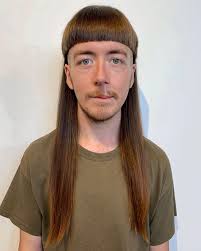 I think you gotta throw the West Virginia number out. I love our defense and all but West Virginia got robbed of a touchdown and the weather might've bailed is out of one at the end too. WV's qb had his first start against us too that day .
I love our defense and think they can be great next year just feel like arguing right now .
Gundy's chances of winning the conference title are very comparable to Joe Biden winning the Presidential nomination.