AD better be on the phone with some boosters figuring out how to get this guy paid.
Yes, pay the man and keep him in Stillwater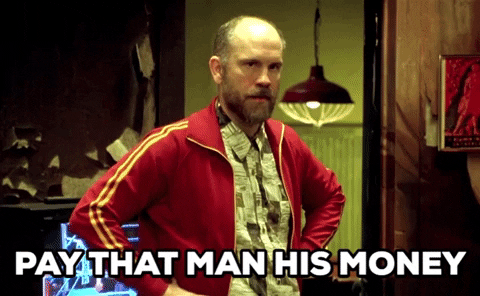 The qb coach is thought to be in the running for LA tech hc job
No!!! Make Gundy give half his salary to Knowles!!!
With Lincoln Riley leaving OU for USC, now is time to back a dump truck full of money to Knowles house. We need to lock him down ASAP.
Rattay graduated from La. Tech.
Their saying 1.2 another guy say 1.5
That mite work with a contact. But that's not going to be close to what the big boys pay.
I say give him a significant raise but I'm not sure we need to match offers with other schools that might give a ridiculous amount of money. Knowles has proven himself here. He has earned a longer leash here then he will have anywhere else as a new hire. At the end of the day that long term stability needs to be used as a selling point also. If he can leave for a little extra money then let him walk because it would make you question how happy he is at Oklahoma State. Coaches, players, president, and AD have all done a fantastic job this year! Just win baby!
Unless he wants to head coach again I mean wasn't snyder 70 when he stated coaching.
I sure hope they can lock him down, pay him whatever he wants.
Does any one else see similarities to the way Les Miles left OK State? We saw how that ended. Bye Felicia!!
QB coaches are easy to replace so I would not be upset if Rattay bettered his career. Big fish in a very small pond. If Knowles should sell out for the big bucks that would be a major loss, but Gundy has this knack for going online, looking at stats, regardless of the school, and making some good hiring decisions. So he will find another gem. I doubt that we will be able to match the money that Riley is going to offer Knowles. Defense is now in style these days.
Good news Spencer is available.
Back when I was earning 7 digits, if my firm failed to give the proper raise to one of my colleagues (which rarely happened), before the implementing paycheck I diverted some of my income to that person. If necessary, I am sure Gundy will act accordingly. It's a matter of the allocable pool of $ for coaching. First you try to increase the pool, then allocate and adjust.
How about that, you act right for a few posts and the stupid comes out again. You can't help it can you



I'm the only one around here that can bring reason to the board.