Great game but nerve racking.
Got to win this series
This game was back and forth. Not sure if we can win the series and probably not sweep them for sure. They have one hitter at 22HR for the season. They can club the ball for sure. I will be watching…
I know this language isn't allowed here, but the as*holes in Austin didn't even know who they were playing…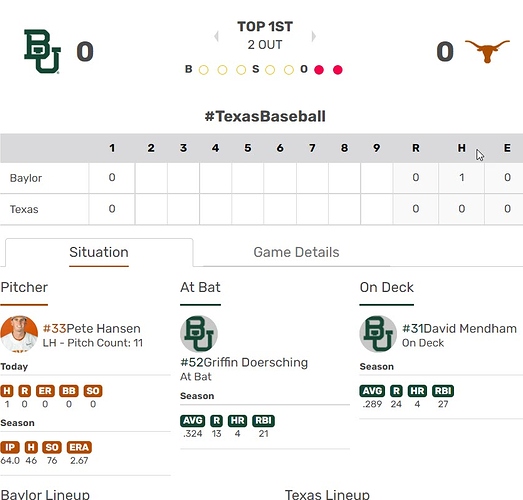 back-and-fourth game — Marshal: Let's not use zerOU grad spelling here, okay?

And to think that Clownhorn Network almost killed the Big XII Conference. The arrogance in Austin will never not be a thing, LOL.
Watching Game 2 right now and they got Greg Swindell and Keith Moreland interviewing Billy Bates…nothing against those guys, apart from being former UT players, but they're HOMERS. Totally useless network.



Texas can rake but they got their axxes racked back yesterday !! Lots of good at bats, a show of power too !! We are dealing today too



Go Pokes


We spanked Texas today. They seemed to let us use their big boy bats. We have 8 Homer's in 2 days.
Spanned like a small child !! lol. Big bats out today, let's go for the broom tomorrow