I'd speculate that Dunn is out after thinking it's be someone else on the offensive staff .
My two closest friends will turn 40 on the 18th and 27th. As for football, I got nothing. Oh wait…Ollie hits the portal. It'd be the perfect topping to the sh-t sandwich we've all been scarfing this week.
We've still got a couple weeks til signing day. Deep breathes in through nose… and out through the mouth .
Good .
I think we'll have some answers in a couple weeks just like did after the first exodus . Might not be the clearest, brightest answer that we're all gonna like but that's what I'm choosing to think .
Gundy stays, Dunn stays, Dickey stays.
Offense moves to a 12 personal concept.
Coaches moves would have been done by now. Unless gundy has turn into his fans. The he will dress up in a pink one. Bowing to press fires everybody.
What you think gurls
I think the reason Gundy got so mad is because one it came from PF and their history . But two is because he either is upset about having to let someone go that he worked hard to keep (DUnn) or get (Dickey) maybe someone that their kids play together (mcendoo) .
Arroyo still hasn't announced his new spot and he's been a killer recruiter and a pretty dang good OC before so that leaves me wondering if he's got the spot and will be announced after signing day .
I can see in a normal class to hold off to get kids signed. But, the kid could still could get out of it. Daniels did.
If they are hold back it would be the qb coach.
Marcus Arroyo is named QB coach and Co-OC.
I'll give a non-OSU / College Football related prediction:
Oregon and Washington refuse to sign the GOR for the new Pac 12 deal and bolt for Big 10, causing the Pac to dissolve.
My prediction?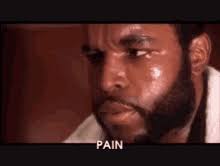 Meachum coming on board after the Natty game.
Replace Meachem with Riley.
OSU isnt getting Garrett Riley. OSU couldnt get Riley. ZERO chance of that.

I got some ocean front property in Arizona, from my front porch you can see the sea​:notes:
In the words of Creed "I'm a desperate man!"
Still find it odd that Arroyo, a knockout recruiter and good OC for Oregon, still hasn't found a landing spot.
Do we retain all coaches AND hire him ?
Fine we'll come back down to earth with kingsbury
That ain't happening either bud. You don't go from NFL head coach to Coordinator @OSU
I was joking and don't really want him either . I'm still looking at arroyo and wondering