I don't want to start talking about Arlington at all. Not until the 12th game of the season has been completed. Because once we do we'll find a way to screw it up.
The defense has looked great, and the STs has looked better since making Brown the kicker. All I'm asking is for the coaching staff to pour their heart and soul into the offense and fix this scheming and inconsistency problem on that side of the ball.
Please!!! For the love of God!!! Come up with a better offensive scheme!!! Especially when you have two weeks to prepare for a big game.
Huge game against Iowa State next week. If we can go to Ames and win we have a very good chance to play for the championship, if we lose it gets hard.
This team would have essentially no question marks with a QB that's decent. What I would do for a corndog level QB right now.
We average 26.5 points per game right now. If we could just be a little more consistent on the offensive side of the ball, and the actual offense would just be about 10 points better each game I wouldn't have really any worries about the team overall.
I've already said it twice on here, but I'm going to say it again. We had zero points produced by the offense through three quarters against a team that ranks 107th in total defense.
That is a problem. What seems possibly more problematic is that we had two weeks to prepare for this game, and we came out with essentially the same game plan just like every other game. (Except we tried a couple of trick plays today).
Gundy and Dunn need to get their chit together on that side of the ball and figure out ways to make it a little more productive consistently and less predictable.
Guess I'll have to start picking against the Cowboys from here on out


I just don't get how they keep doing this. Seriously, this team is like Rocky. Early on they get pounded but hang on, keep coming, and pull it out in the end.
The offense is still a concern going forward. They have got to be better and more consistent.
I don't want to even think about a trip to Arlington. Iowa State is always tough in Ames. Also, OSU has a tendency to drop a game that they should win (I'm looking at TCU).
Still, it's good to be 6-0.
If we're Rocky OU is Mr. T and I'm Mickey saying "he'll kill you inside of 3 rounds rock"
OU's offense, on a team with OSU's defense…….loses by 10 to Georgia
We have been complaining about play calling for many seasons now. Gundy thinks his success over the years is because of the plays they have been running for years. Therefore in his mind it makes no sense to change the playbook.
I agree that this team could probably do great things if we had a really good QB. But we have who we have and he is only a junior so more of the same next season but we lose a lot of seniors on defense. Yikes!
At this point I see us falling to TCU and OU. Considering our list of key injuries, that would make for a great season since not that many weeks ago a lot of us were not sure if they could even win 6 games once conference play started. Texas is the first good team we have faced and the Cowboys prevailed.
I know that during the next off season I will not again hope that Sanders has significantly improved. Tired of thinking about that and then being disappointed.
I was going to reply that just having all of our key players who are injured suddenly healthy, we might be the Big 12 champs. But then I realized that Sanders would still be our QB, so scratch that thought.
Do they get to the CFP though?
OU? OSU? Georgia? Who is "they"?
OSU. You said with the OU offense and OSU defense.
No, I do not think OSU makes the playoff. I have no doubt they're good enough to beat OU once. But I don't think they're capable of beating OU twice in one season.
You said. OU offense with OSU defense = 10 point loss to Georgia. I asked if OSU was able to combined both would they make the CFP?
If they played Georgia……I think it's obvious that they'd make the playoff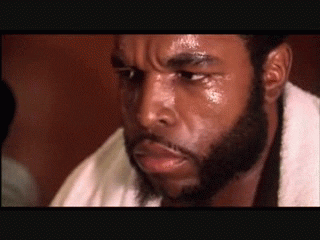 Dodged a night game in Ames. Makes me feel a lot better.