"After the Texas game, it felt like this team was destined for much more." Tonight, Gundy proved once again to be the thing that is holding them back.
Gundy has definitely held this team back in recruiting. Gundy also does not possess championship quality coaching ability's even when he has the team to do it and should do it. He's reluctant attitude to change philosophies have caught up to him like every older coach. I hope gundy after this year sees that he has taken this program as far as he could and has enough love for this university to step down and breathe new life into this program which it desperately needs and has needed for awhile.
On point number 1. It's not even close to the worst. In 1988 - the year Barry won the Heisman - I went to watch them play Nebraska in Lincoln. End of the first quarter was 42-0, Nebraska.
Final score was 63-42; the Cowboys fought back, Osborne had to keep his first string players in the entire game.
I wasn't disappointed in the Cowboys then - they fought back. Same with the Cowboys last night, they did try and fight their way back into the game. And came close.
To me, the weird thing was the miscues between Sanders and the wide receivers. At least twice, he was throwing to a spot he was expecting a receiver and the receiver was somewhere else. One of those was his first interception. Who was on the wrong page there? And a number of times, he threw them some very catchable balls and they (again) dropped them, a problem we've seen all season.
I think when the season's done, the O-line coach needs to go. He's clearly not able to recruit the talent needed, to coach them how to play, or to keep them healthy.
First, the obvious: that was very disappointing and difficult to watch. But I did watch. Every play.
Second, our run game is two steps away from being woeful. I wish we were just woeful. But we have some improvements to make before we are woeful. Really, the run game is terribly unimaginative. Seems like there is just one play we can run. Unimaginative and slow to develop – two things that make a banged-up o-line look worse.
Third, our defense shut OU out for three quarters, but I'm going insane watching our linemen, 'backers and safeties looking to our sideline when the ball is snapped. Maybe it's Mason. Maybe it's Rodriguez being gone. But it feels like we've got 11 guys on the field and no one truly knows what we're doing.
Our interior defensive line seems gone. We're got DEs playing DT. Is Aden Kelley a complete bust? The only time I see him on the field is when we punt, and I kept fearing Logan was going to put one kick in 71's ample backside.
The next 364 says will suck. I would like to play OU one last time in Stillwater and get the win. Maybe that'll happen.
Down and disappointed, but still Loyal & True!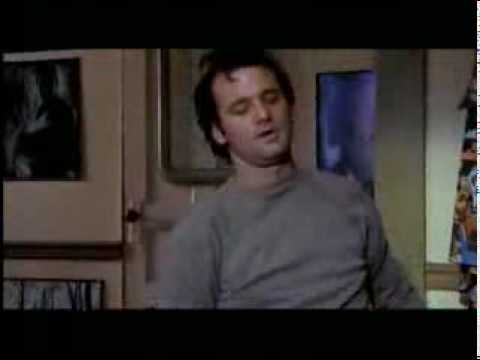 This game epitomizes what most discerning Cowboys football fans have known for quite a while . . . oSu's best football coach ever has plateaued and reach the zenith of his useful life in Stillwater. His inability to recruit championship caliber offensive linemen, in depth, has determined a predictable outcome each year. The sad part is it doesn't seem to upset him or phase his comfortable demeanor. For Mike it is all about culture not championships. If the fan base is comfortable with that, keep on buying your season tickets. As for me and my house, we will just stay home and watch on TV.
Lol he reluctance to change. Holding us back on recruiting. So id he also holding back the other 7 teams on recruiting. He added more defensive scholarship this offense sure does look like weeden could "run" it.
I dnt mind people being down. Just dnt blow smoke up my ess. You guys with your hindsight are killing me. Where were you last year
In 2011 we had a all lineman he was a walkon.
If you go around the league all they talk about now is building a culture. Save your money and send it for nil
That the only way your getti g guys to come to stillwater.
I know it's his first year calling plays but the Kasey Dunn experiment is umm not working well. Play calling vs others I've watched this season is not good. Throwing 67 passes with Sanders makes total sense. OU has given up over 200 yards rushing in the last 3 games so we only give RBs 15 runs. He totally abandoned the run. Probably fearing the D would give up more points but apparently he hasn't watched all season as the D shuts people down after looking suspect. But eh 7 carries for 37 yards is 5.7 per carry. Why stop giving it to Nixon? Down 28 and it was early. No reason to abandon the run.
I'm done with Dunn. Paid more money to keep him and he's been the worst OC in years. I guess you can't hit on them all.
Also, bring back Wickline. Apologize, make up, kiss his shoes, whatever, just do it. O Line has been garbage ever since he left imo.
Where is wickline coaching now.
His highest recruit was a juco guy. His best oline guy was a walkon.
He left to be a oc didnt wotk out at texas or west Virginia.
Since dickey been here he has had 2 guys retire. 2 get kicked of and 3 leave for playing time. 4 of those guys have started at other schools. Then throw in the endless injures.
Same with dunn with injuries.
Nixon has had 2 runs over 20. He is like 2.5 yards with those 2 taken away. He is great on screens or those release plays.
You got to coach with the personal you have on game day. Since dunn been here has he had any play let alone a team as good as the 2011 team.
Wickline is at Baylor. Facts remain that we had our best o lines during his time at ok st. Comparing his online coaching to his OC work is bananas and apples. You can be great at one and not the other.
15 carries for RBs. 67 throws for a QB not 100%. Against a defense giving up over 200 yard the last 3 games on the ground. You still have to try. However Dunn isn't even creative enough to know how imo. Dunn's creative ideas are throwing behind the line to get a loss or intentional grounding. Good coaching doesn't even let that come into play. Good call or bad call by the ref. Shouldn't be in that position cause it's a bad play.
Injuries? As if everyone else doesn't deal with them. If we develop talent, where's the next guy? That's the motto. Next guy up. Coaching is lacking.
Our defense got torched out on the flats and zones picked apart. I got to give it up to Derrick Mason making adjustments on the defense and getting out of the Zone defense. The defense stepping up. Take away the first quarter that was some of the best defense I've seen out of Mason so far. I been on Masons you know what for a while with the zone defense and lack of pressure. I don't know what was going through Dunn's mind the first quarter and some of the rest of the game. I would love to see Jackson and Nixon carry the ball a lot more. Sanders should had been doing a lot of option or option read offense this game especially that first quarter. OU is terrible against running QBs.
I think Wickline was great at developing the O-line even with 2 or 3 star guys. Miss him. Also I think Monken was a good OC maybe my favorite. Very smart guy.
Is wickline still at baylor i thought tbey got rid of him.
I not think this beat up line van do alot besides straight blocking.
I wasnt comparing his oc work
I just stated thats why he left.
I just get tired of guys going on about the 2011 and 2012 coaches like they were gods. When the fact is that was the best offensive team we every had. 2 of them were walkons. Its real simple to run ever play in the playbook with players like that.
Look at dana now. Look at any of those coaches now. Or any that have left.
Same goes with knowles. Was it him or the players. What was the difference between the title game and this bedlam. And mason didnt have the players. And. Really this up offensive is better then That baylor offense was.
Monkey just won a natty last year with a walkon qb and is fixing to do it again this year.
I think Dunn is a good wide receivers coach. He shows signs of great coaching at times but very inconsistent, scared might be a strong word but too conservative at times and questionable game planning at times. I had no problems with the Gleason guy from Youngstown. Dana was okay but doesn't like to run the ball much. OU seemed like a good chunk of the Game was bringing 5-6 guys to pressure our QB. Leaving 1 on 1 coverage. We started to hit our Cowboy Back later in the game and hitting some quick short routes, and then turning Sanders loose. But it kinda came too late. It wouldn't bother me if Dunn ever left or got demoted. His game planning and ability to play against what the defense is showing/running is mind boggling at times. Very stubborn or hesitant.
I think he went to TCU then Texas. I think he was a good line coach but not so good OC.
Yea he was on the hot seat too. That is your come back monken and knoeles have proven them selves because their winming at blue blood programs. Seriously did monkeys offense win a natty or their defense
No he went texas after osu. Then wv and baylor. Im not arguing that fact how good he was as an oline coach. But, he didnt recruit better here.