Haters. Spicy chicken slaps. It's overrated, but still pretty satisfying – and cheap. How do you hate Jesus Chicken?
Chicken Express point blank.
The greatest trick Chick-fil-a ever pulled was convincing adults their food wasn't just for kids.
#1 - Any chicken grilled at home.
#2 - Chich-filA #1 sandwich
#3 - Everything else
Do you go to Chick-fil-A for the chicken? I thought it was the customer service. I really wouldn't care what they are selling. I would go there.
This is maybe low-hanging fruit, but Raising Cane's definitely deserves a mention in this thread
If Canes had a spicy option, it would be game ova.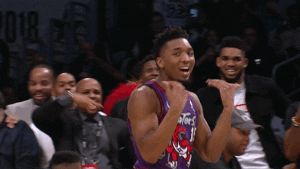 The take I'm most proud of dropping in front of people these days is that CFA is wildly (WILDLY!) overrated. I realize this makes me old and ridiculous, but whatever.
Chik-fil-A is the SEC of fast food. Yeah, it's probably the best, but only by a little, and not nearly to a degree commensurate with the hype.
This is a good take. They are dialed in.
I love that on the first day we show people our forums, the most commented thread is on CFA.
The cayenne ranch at Slim Chickens is hard to beat. However, I call a push between it and CFA.
Excellent point. Far and away best fast foot customer service. For all of you young guys… in a few years when you have a vehicle full of kids that have outgrown the car seat stage and you are ordering for the family… you will want to be in a line at Chick-filA.
Ridiculous - yes. Old - hardly.