Thank God for the defensive effort in the 2nd half. This game should've never been this close. We gave OU 16 points, turnovers, and too much time after the punt.
Glad for the win. Been waiting 7 freaking years for this!!! Thank God something actually went wrong for OU this time!!!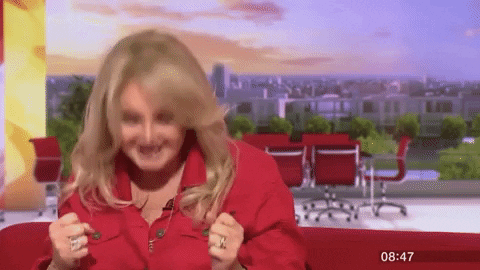 The Caleb Williams caused me to have a Barry Switzer flashback saying "Sooner magic". Whew!! Just win baby……
Is anyone else still in disbelief that we actually won?
Yes, this was the craziest Bedlam I can remember, in the 3rd quarter I thought we we're going to get rolled after the muffed punt, then OU started having their own meltdown in the 4th, and after all that Caleb Williams takes off without a cowboy in sight and I thought that's how we we're going to lose the game.
Yes. I was almost positive after that 56 yard run by Williams that OU was about to punch it in or we would've gotten called for PI. Thank God this defense was able to hold on!!!
I'm am fuucking ecstatic. I can't believe we won that after so many stupid mistakes. WHOOP BAYLORS ASSS
Knowles proved that he can make half time adjustments and Dunn proved he still can't.
It's pretty amazing that may have been the worst 3rd quarter on offense and special teams this season, and we still in some way we're able to pull off that W.
Three turnovers and 16 points left out on the field. Pokes should've won this one anywhere from 14-21 points.
JP Richardson gave OU 7 points

Spencer Sanders gave OU 7 points

Dominic Richardson gave OU 2 points

Brennan Presley gave OU 7 points

We missed a FG
While OSU didn't look great defensively in the first half. Can you really blame them for anything besides PI penalties?
Jim Knowles definitely didn't have the defense ready to go at the beginning. Glad he settled them down for the second half. Pay the man NOW. Special teams does something good than shot it's self in the foot shortly after with an RPG. I expect next week to go much better since they won't have any sooner bullshit in their head.
I thought the defense played well all game they were just put in very bad positions. The D only gave up 17 points. We averaged 14.9 on the year. Against the best team we've played all year I thought that was pretty good.
The article kept saying a muffed kickoff when it was actually a muffed punt fair catch. Not sure why the defense played completely different in this game than they have been playing. The whole game they went mostly with three down linemen and not much pressure at all. Their QB had obviously been working on getting rid of the ball quickly. I would have to seen them put pressure on the QB like they have been doing.
They should be able to eat up Baylor's freshman QB.
If you count the roughing the punter and the missed FG we lost the turnover battle 6-2. We should not have won that game. I know you're not a Gundy fan but I thought he did a good job in this game, he came out up tempo and caught OU off guard in that first half. But the call to go for the block punt in that situation when we were up 14-7 about to get the ball back was absolutely stupid.
The Big 12 has three teams with at least 10 wins!!
Heck you could actually make the case the D only gave up 10 because that one touchdown happened after the roughing the punter we should've been off the field.
Because Williams was hitting guys over the middle of the field and getting the ball out quick more often than not.
Pretty sure I referenced that in my OP…