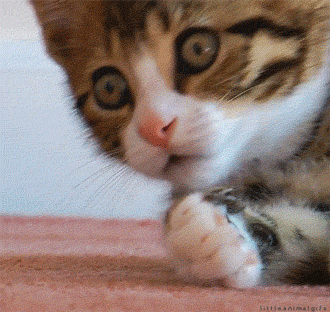 "THIS IS HOW BOTH OF YOU PLAY TOGETHER!!"
Tell 'em Coach B!
I'm delirious now.
They'll be here different days: Bryce on Wednesday/Cade (with Rondel) on Saturday.
…and then JT Thor commits.
AND THEN…AND THEN…Cade has a secret meeting in an undisclosed location in Switzerland with Greg Brown and WE WIN A CHAMPIONSHIP.
I can't take this. Shutting down PFB for a few weeks. My heart would not be able to take the disappointment if we don't land a couple of these dudes.
Maybe Bryce is messing with everyone…
"And with that being said, I am committing to the Oral Roberts Golden Eagles!!! YEEEAAAHHHHH!!!"
Crowd: mass confusion
Preach. All excuses out of the window. If it's empty on Wednesday then the fanbase can never complain again.
I'll see you guys there.
I'll personally have to use the "I live 11 hours away from Stillwater excuse" on Wednesday. Lol but I would be there if I lived in Oklahoma still.
Have you guys updated the servers for the upcoming weeks?
Yeah, server(s) had some issues with the game day thread this weekend. Can't imagine what would happen if Bryce and Cade were to both commit.
So this may have been mentioned and I missed it but Bryce's final 4 schools photo is the exact photo from his OSU official visit.


Wait, so he's changed his plans and is now coming over the weekend WITH Cade and Rondel?! Sweet mother of mercy.
No idea I just came across that on twitter.
I was confused by that too, on Instagram Tipton Edits posed that Cade and Bryce were coming together



I was told today that it was Bryce on Wednesday/Cade and Rondel on Saturday. I kinda think with everyone picking it up it's got diluted to the point that they are coming together. But I heard today that it's Bryce on Wednesday/Cade and Rondel on Saturday.
I wonder if there's some strategy to this or if it's unintentional.
If there is a strategy it seems to be
Make Bryce the focus on Wednesday. Give him his moment. All eyes on him.
Saturday is full court press throwing out all the stops at Cade. Rondel. His brother. A (Hopefully) better crowd at GIA than Wednesday.