Disgusting. Lost a lot of respect with this decision.
Nobody else was willing to take a chance on him
Lmao keeps getting more embarrassing for the pokes
Good for him. One more step closer to the NFL. Just hope his body can hold up.
Hope he can stay healthy. He's a good kid…
I wish his NFL future well, not so much in Norman. Ou, still has not addressed their DT issue for next year. They got one guy in the portal and have 6 or 7 leaving……
Two ACLs and a busted up patella. What nfl team would take a chance on that?
Ever heard of Alex Smith?
decent comparison but you he was only able to start 6 games and was only average. I guess his point was he's lost so much of his ability due to injury he may not be NFL material anymore but time will tell of course. You play pretty well at OU you're gonna get a shot at it.
This also sucks a** as I don't want to watch him in that ugly crimson and cream.
I took this off of Go Pokes, so any idea why he's pissed ? Two ACLS blown, another injury this year I don't think anyone made him play hurt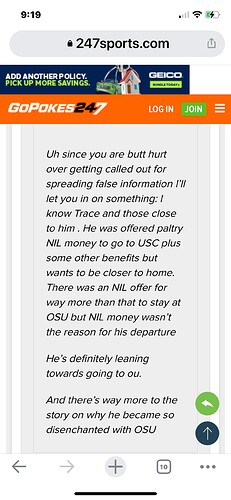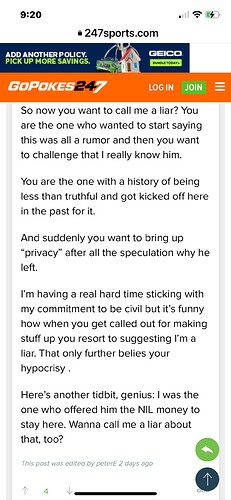 Where are the arsonists that want to burn it all down that we haven't offered portal money ? Awful quite from jug and joy , who isn't supposed to make a new account so he can bash OSU
You lost a bet squelcher , anti up like a man
From the girl who is afraid to bet.
Who's crying now.
He never had any of those issues, especially before he was drafted. Try making a reasonable comparison next time.
Hate the idea of Ford in crimson. But, the reality is this: he was third-string with OSU (behind Lacy, Martin, Oliver and Walterscheid).
Hope he cost OU a lot of NIL $$$.
Bet what jug , you and your stooges have that circle before the 1st
I hate this but I'll be surprised if plays a single down for them.