@joe15 says we're destined for the aac no matter what, sorry governor Stitt. And it's gundys fault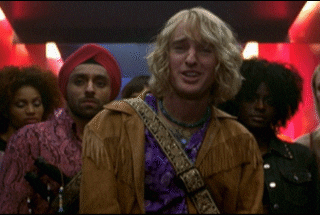 Well if the big twelve decides to expand and are left out and goes to the ACC it will be a death sentence either way for Osu football. We still have to recruit kids to both and both will not be a selling point to any kid of caliber that we can win a title with. I felt like if all the stars were to align and were to get lucky on some recruits that we could make it to the playoff in what we have now but if what I said happens then you can kiss that goodbye.
Mike Gundy is loving it right now. Just makes his job easier.
Stitt is just another political animal with only an interest in his political fortunes-not to mention campaign contributions from wealthy land thieves!
Stitt is not capable of making a good decision about anything given he didn't have enough common sense to not go to a COVID-19 super spreader with the former President & got COVID-19!
Stitt, as all politicians, is playing both ends against the middle; hedging his bets so he wins which is the primary reason I rank politicians above pedophiles, but below insurance companies!



You're absolutely right! Stitt & the land thieves screwed OSU!
What are the plans for starting a movement to not play the land thieves in any event this year & for the future?
Oh no real Cowboy should vote for Stitt!
"Stitt, as all politicians, is playing both ends against the middle; hedging his bets so he wins which is the primary reason I rank politicians above pedophiles, but below insurance companies!"
What about car salesmen?
Great to have Stitt commenting on Afghanistan and the SEC…
Heads up to our Governor: three of the four largest days of new COVID cases have occurred this month. Might want to wake the hell up…
Don't know anything about Sitt but in the article there was mention of perhaps getting OSU into the SEC. I know I am stupid in feeling this but I'm rather torn on going to that league. Mainly because I'm really looking forward to not having to deal with the goons anymore and if we go to the SEC we are back to having to deal with them again. .
Hey free, COVID is a problem everywhere not just Oklahoma. The fact of the matter is there isn't a good solution for stopping it so blaming your elected official really does no good.
An OSU alum speaking like a true politician! Could have at least stated the obvious: "OU broke the bylaws by not informing the conference of their intent to leave. That said, I understand why they would want to leave". There, elephant in the living room addressed…
Car salesmen are fine people. The auto industry has changed. The horse trading when it comes to the price of the car is now turned over to the finance person who is their best closer and that is why he or she was promoted to the finance dept. He can manipulate and hide the numbers better than any of their sales force. I miss the old days of car shopping when I would get thrown out of a dealership because of the way I dealt with the salesman. My father was worse than I was dealing with those scum.
The governor and the state legislature can do plenty. Let's all realize that both schools are funded by state taxes. OU is not a business, it's an institution of higher learning. It's not a football team with a school. The answer is easy… what is best for Oklahoma. The arduous bond of keeping the two schools in the same conference has the best interest of Oklahoma(s) and its economy. It's too bad that one school has control over another's fate, more importantly its success.
Texas isn't leaving for money or TV market share; they are the 800-pound gorilla. The ESPN Longhorn Network has been a giant disaster, and sucking at football for the past 10 years, is prompting their move. For UT this is all about maintaining and growing their national brand. The UT athletic endowment is $4.7 billion. Yes, billions with a B. That's larger than most universities and colleges entire educational endowments – including both OU and OSU. OU is leaving because they have UT envy. They want a bigger national brand like Alabama, Ohio State or Notre Dame. Why? Because the Oklahoma media market is nothing. It's a strategic move to expand their fan base and recruiting reach.
OU is a better program today because of Oklahoma State's massively improved football team. Competition has that effect. OU and OSU fans don't have to like each other, but the common thread we absolutely need is what is right for Oklahoma. The governor and state legislature can make it impossible for OU to leave without including OSU. They hold the purse strings and oversight of state organizations. The governor's comments were all hat and no horse. It's time to fill the back rooms with smoke and cut the kind of deal that is good for Oklahoma.
The state I read only gives the schools 20% of the schools budget. But, yes that plenty they could work with.
With the work osu has done on facilities, they have been or will bring in national matches in 6 sports. Most brings money to stillwater. The wrestling will be host in tulsa as osu as the host school. All this bring in money to business and tax revenue. Not to mention any regional.
If osu can not maintain their level of competitiveness the state lose out. Ou does not bring this kind of money in.