Why don't you just resurrect the 2011 playbook?
When he talks about better schemes, to me, he is saying Kasey Dunn needs to learn how to draw up plays. If I was Gundy I would start collecting OC resume's and then make a change at the end of the season. An obvious case of the Peter Principle. Promote someone until they fail. I don't know what is more concerning, the offensive line or all these injuries to players.
Gundy, your the head coach, take some accountability and be a leader.
I'm gonna go with the offensive line. What the hell is Dickey doing? He had some good lines at K State then he comes here and just flat out sucks.
Our offense hasn't evolved in the last decade. Gundy always says we do what we do and it doesn't change much. Half the fans in the stands can predict what plays are coming next so you know the other teams know what's coming. Combine that with unimaginative play calling, no misdirection, few screens, constant runs up the middle when our line can't get any push and not trusting our QB's to throw it over middle so the only pass plays are deep routes or fades and you get an extremely ineffective offense. We need a new OC from outside the program with a whole new system.
Seems like if we promote someone up they get fired. It happened to Glen Spencer. I wasn't on the Kasey Dunn bandwagon like everyone else. I wasn't necessarily against it either, but it did cross my mind that maybe we should be looking into hiring a good G5 OC to bring to Stillwater before the Dunn hire was announced. As of right now I'm all for Jim Knowles being the head coach.
Kasey Dunn needs to do better is what I gather from these comments. Why does our entire offensive line and running backs seem to move horizontally at the point of attack? Can we not hit somebody in the mouth upfront? It seems like too much downblocking and everything gets bunched up. If you're going to give that look all the time then Spencer Sanders needs to pull it more and run the football. Similar to the play that ended the game. That was probably the best play call all season. Let's see more of that.
Last week Gundy said something like the casual fan might be concerned but I'm not because I know what is going on. Well a week later Gundy is agreeing with the casual fans.
Jim Knowles does not seem to have the inflated ego that motivates some guys to want to be head coaches. It's just a shame to see Knowles have to function with some of his guys out with injuries because it looks like another season of great OSU defense which used to be non-existent not too long ago.
Yes, Gundy is coming around to seeing what everyone else is seeing about his team. He's about that age where he might need to start wearing eye glasses. I think he has been dying his hair.
I think we will not see a whole new system with the offense until Gundy retires. It sure would have helped to hire an OC who had experience doing that job along with tons of success. I would have let Kasey Dunn walk rather than have him blackmail me about either becoming the new OC or else he goes to Nevada. The O line is playing poorly for sure, but the play calling yesterday was just terrible. There is some progress however. I see less having backs running directly up the middle. Will Kasey Dunn's lack of success bother him to the extent that he craves that success and therefore realizes he is a great receivers coach but not a natural OC and thus he resigns in order to go elsewhere to restart his career as a receivers coach? Or will the higher pay scale keep him where he is until he has to be fired?
I want to see what the ground game looks like with this o line.
Lt Birmingham
Lg sills
C godlevske
Rg Anthony
Rt etienne
Did we not hear this same thing last year? Did he also not state in preseason that "we are going to score lots of points." I am skeptical of any meaningful changes in our offense next weekend. It will be outside receiver screens, deep down the side, and maybe a few slants. Not much over the middle, run it inside, and run it inside some more. Thats what Gundy does. Throw it wide, through it deep sideline, and run up the middle.
Looks like Gundy is putting Dunn on notice . Dunn is on training wheels in a power 5 program. That should never happen. OC role has to be proven at some level before you are handed the keys to the offense . Doesn't look like Dunn has learnt anything having been around great OCs .
Those last 2 oc's weren't great.
And there is a big difference between mason/weeden vs Sanders.
Espn wasn't saying how great monken was the last nite.
Dana is lead Houston where?
Fire Gundy, which should have been done along time ago, get a real HC, and the rest will take care of itself! Look no further, than Arkansas, Michigan State, and Oregon; and, there are countless others.
Yet we continue year after year with an inept, egomaniac clown!!!
…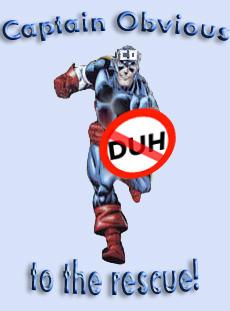 That a$$umes Mike is actually letting him call what he wants. Go back and look at the plays run against Miami in the bowl game last season, completely different in many ways instead of the BASE plays we run 90% of the time. We really only use maybe 20 plays, good thing we're not predictable.

How many passes across the middle against Tulsa? I only remember one. How many misdirection run plays, counters, sweeps, plays where a guard or a guard and a tackle pulled?
B.A.S.E. - It's the college equivalent of what Booker T runs in high school and they're shocked they can't beat Bixby.
We don't help the O-line at all with the predictable play calling but if you need a scapegoat, by all means! Not saying the O-line is good but guess who said they were going to be fine??? That guy doesn't deserve any criticism from fans like you?