Blackmon, Weeden, Dez, Okung
Bobby Reid, Alex Cate, Wes Lunt, Dru Brown
I second the Peterson nomination, and I'd bump Lewis for Markelle Martin.
Gilbert, Ogbah, Martin, Peterson. That's my four on D.
Weeden, Blackmon, Hunter, Dez
The lack of love for Kendall Hunter is surprising.
We tried to answer this on the podcast today. It was impossible. Weeden and Blackmon are definitely on there. Everything else is preference. I went Dez and then waffled between Hunter/Randle/Justice/Okung.
I wish our historical play forced us to consider defensive candidates.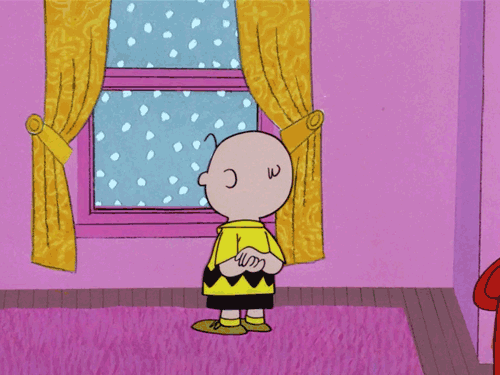 My Mount Rushmore of players I loved but can't explain why: Brodrick Brown, Kye Staley, Tracy Moore, Richetti Jones
Ugo Chinasa falls into that category for me, too.
I like this kind of creative list. You described it really well too!
James Washington, Kendall Hunter, Weeden, Blackmon
Blackmon is a tough one for me, because of his complete meltdown once he went pro. Many other former OSU players fit within this area (Tatum Bell, Rashaun Woods, etc.). Dez is a tough one as well, because of his Deion Sanders shenanigans and how it affected our 2009 season (I still think he intentionally did that to get out of playing another full season with OSU).
Oh wow, had never heard or considered that theory on Dez before.
Please let me say TAKE IT WITH A GRAIN OF SALT, LOL. It's strictly a conspiracy theory.
I just didn't like his behavior going into that season, and the way he lazily kinda handled that whole debacle, like he just kinda simply "lied" about meeting with Deion, leading to being suspended. Almost as if he wanted that to happen, so he could leave OSU and start training hard core for the draft.
I think Dez had/has a lot of mental demons he was wrestling with and just didn't see things clearly. Dude's had a tough upbringing and life.
Pettigrew, Hunter, Weeden, and Blackmon.
If Gundy could choose his own Mt Rushmore of his favorite players, it would just be 4 Orie Lemon faces
I think it would probably have Zac as well. I mean he chose to play Zac rather than compete in a bedlam or bowl game.
When I look at it from a "Gundy view" i think their off the field lives come into account. That being said. I'd have to say Okung, Hunter, Pettigrew, and Weeden. Just seems like if he could have these guys every season he would. That being said. If Chuba or Tylan stay another year and have success as a team they give themselves a chance to get on their. Justice was hurt by bad OLine play, injuries his last year, and just somewhat bad timing for his tenure. I automatically DQ Joe R, Dez, and Blackmon. Just my opinion tho.
I agree with your list as you've framed it. Now that Tylan and Chuba are confirmed coming back, it will be interesting to see if they can get one of the 4 faces re-carved into their likeness.

Hearing Gundy talk about Tylan sure makes it seem like he has a shot. Wonder which one or two would potentially lose their spot? I would guess Pettigrew and Okung are locks, and that Weeden and Hunter would be at risk.
BUT GUNDY HATES TIGHT ENDS!
/s
OK, gonna revise my list and replace Dez with Rashaun (is still running) Woods, simply based on sustained, multi-year superlative performance.
Weeden, Blackmon, Washington, R. Woods
A Gundy era Mount "Rush" More list would include . . .
Kendall Hunter, Justice Hill, Joseph Randle, Keith Toston