What do yall think the pokes will be wearing for the game?
I think Black (Ed Hardy)-White- Black (Ed Hardy)
You're saying they bring out new bandana style pants? Bold.
I think we'll go Black (the helmet that has been floating around on Twitter) - White - Orange.
Black (classic osu brand) white orange
I think since this is OSU v OSU and orange and black vs orange and black. I think we go orange black and orange
The ncaa wouldn't let us have that much fun

I would absolutely love BWO with the brand, though I think we might use more white to "avoid confusion". I wouldn't be surprised with an Icy look.
Night game on national TV? Black with chrome brand helmet, white, black pants
I wonder if they coordinate before hand or just bring sets to games like these. I can see OrSt coming out in BBB, in which case I see OkSt coming out in either WWW or WWO. Otherwise, their BOO is pretty nasty and I can see a fun night with BOO v WWW.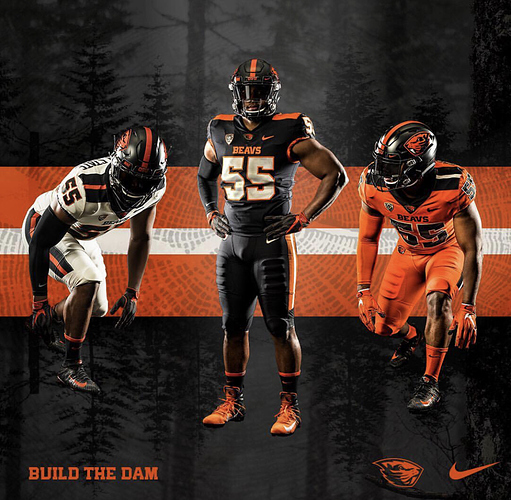 Assuming Oregon State goes all black, I'm going with BWO
We won't wear Black tops… home team wears dark color tops
… we will wear light color top.
White helmet ( chrome orange brand ), White jersey, Orange pants.
Found this on their Twitter page. Don't know if it tips what they'll wear, but I'm thinking black. It doesn't say "wear orange" next to us, but it does for other home games. When we striped BPS, the cowboys wore
W-O-W.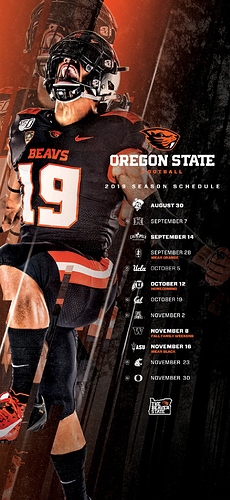 Thought is said "Beavis".
We will wear Orange helmets with grey uniforms.
I don't care what anyone says, the grey uniforms are the best.
Does a grey jersey count as an away jersey? If so, I could get on board with OGW or OGB.
Who is our equipment manager? I can't remember who to refresh the twitter page of on game day.
Justin Williams, but I think they post Unis to the OSU Football account.
Former student Equipment Manager here. I'm going WWW. Without knowing what Oregon St. is wearing that's the safest bet. Though I could see WWB with the brand!
image|690x390
I went white (TCU helmet last year), white, orange. Need it!