In the end we aren't a blue blood wit the benefit of the doubt, and with how Iowa State keeps finding ways to lose that really hurts our resume as well.
Now I can agree I think this team might be better than ND, Michigan, Michigan State, and Cincinnati. Again, let's look at those team's losses compared to ours. It's obvious we have the worst one right now (which I guess you could argue a comparison between Iowa State and Purdue either way).
The committee is saying they value wins which might be true, but I can promise you they are looking at the losses as well. You might ask why Oregon is ranked so high with a loss to Stanford. Well, tell me a team in the top 10 right now that has a road victory over a top 5 team?
Just let the chips fall where they may go. As an OSU fan you better be praying that we win out and the teams in front of us all suffer at least one more loss. I can see the committee making every excuse in the world right now to put an 11-1 Georgia with no conference title or an 11-1 ND in over a 12-1 Big 12 champion not named OU.
I'm sure they're also doubting OSU will win out
Didn't Ohio state lose earlier in year? OSU lost a bad time. They're where they should be
There may be quibbles with the final top 4, but it's absolutely pointless to pre-emptively get mad about them with 3 weeks to go. A whole lot of stuff is set to shake out.
The reason for the injustice in ranking is obvious. When you shop for groceries do you buy generic brands or brand name foods?
Once again I say that many Americans do not even know where the state of Oklahoma is. Most are aware of OU but a lot have never heard of Oklahoma State U, or else they think OSU and OU are one and the same school. I still have to correct distant family members about this. So no substantial national respect for OSU. It plants something in the psyche of those who vote on the rankings. OS who?
So you're saying that rankings are primarily based on the logo on the side of the helmet?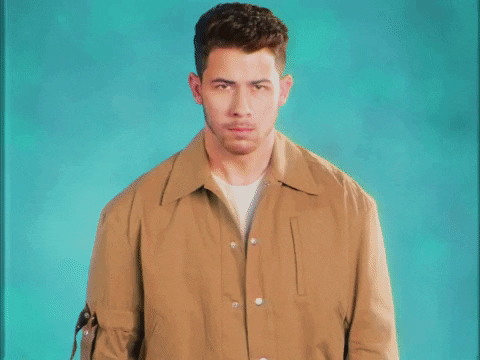 Lots of ball left. Got to win the next game and hope we stay healthy.
Kyle, why did you use game-time rankings for the W's but switched to pre-season rankings for the L's? (I know, to try stir the pot). If you use apples to apples, you get the answer to your question. Game-time Ls - Team A lost to #12, Team B lost to #32
Just finish 12-1 and big twelve champs. If Pokes don't get in then everyone can have the discussions of where we're ranked. One game at a time.
Let's just beat Texas Tech.
I agree that OSU is probably under rated at this point, but there are some ways of looking at the info at hand to determine teams status. Yes both Ohio St & OSU lost to preseason top ten teams, however, the Buckeyes lost to Oregon, who is now ranked #3 carries more weight than a sliding Iowa St who is 6-4. Let's see how the ducks do against Utah, not once but probably twice. If we continue to win we'll move up. I'm more concerned about the B12 championship then trying to make the playoff….
There's gonna be movement above us, Alabama plays Georgia in their championship. If and it's a big if , we win out do they keep a 2 lose Alabama above us ? I would say they would if they don't get trounced. Oregon plays Utah , could lose there. It would be hard to jump over Georgia, Oregon, Cincinnati, and Ohio St should they all win. If we beat OU twice, does that give the committee the say that they were over ranked all year ?
Unless Stanford beats notre dame u got them.
I will say if they drop ou out of the top 10 it will not be good for us. Tosu has to play Wisconsin, they seem to be rolling. If Baylor wins they could give us a top 10 win if ou stays there is another.
They real question can a 1 loss osu jump either a 1 loss noter dame or a no loss g5.
That's the million dollar question to me. Don't think there's a way in hell we jump ND , Cincinnati would be the toss up but I would say we would jump them should Baylor and the goons stay top 10.
ND would have 1 less game than us if we won out. Plus I think their QB is done for the season. They're low on the list of worries.
Interesting year, we lose to an unranked Iowa State which is now 6-4 and we're ranked in the top ten. OU loses to #18 Baylor which is now 8-2 and the fall to 12. We are about to play another 6-4 team, but they are considered bad while the 6-4 team we lost to are considered good. Also interesting is that our best win is against a team that went 2-7 last year. The one thing I get out of this season so far is, Dave Aranda should be coach of the year.
And that 2 and 7 team beat ur goons. No one thought ou was any good ever time they win they lost spot.
Them being 12 just show they have no faith in riley
The worst travesty in this "voting scheme" came in 2011 when 1-loss and Big 12 Champion oSu was bumped out of the MNC championship game by 1-loss Alabama, who didn't even win their SEC West division, and had already lost at home to the undefeated #1 LSU Tigers.
We have to win out first. When we do that then it will clear its self up.
2 of the big teams will exit. With the remaining team to still needs their title game win.
Oregon is not likely to beat Utah at Utah.
Noter dame has no real wins and could fall to Stanford.
We still have Alabama to win out.
And then u have the g5 school.
It's still down to us winning out
Don't remind me. That scenario is the reason this 4-team "playoff" even exist.