If ou left we would have to run to the pac 12 and quick.
I think overall we would be as good or better in sports.
If OU goes to the SEC I think we go with them. I don't see us getting left out. I think ISU and KU go to the Big 10 and WVU goes to the ACC. The rest of the Big 12 teams would probably be SOL is my guess. Time will tell.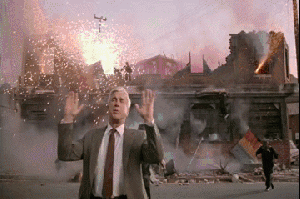 UT would be dumb to let what happened to Nebraska happen to them in the SEC. This is posturing to get something else. The only smart play is Pac 16 as it would give 1 conference 40% of the countries TV eyes.
The Big 10 is a complete non-starter. They will never accept anyone that is not a part of the AAU. Never. Gonna. Happen.
Only this much for certain: I will hate OU no matter the conference.
I know what ur saying about big ten, but they did take Nebraska. At that time only ku had the rite certification. Just saying. If we change conference the only one I would want to go to is the pac or build a bigger conf.
Building a bigger conference would be a massive mistake. If OU and Texas jump ship we need to as well.
I listed 8 teams if added would make a good conference. I dnt we could pull it off. So yes running to the pac 12 would be r best bet.
Bad news for osu if they jump ship. Better just concentrate on being a basketball school​:man_shrugging:

Well, I am an LSU fan and here is some truth. The SEC did not approach either Texas or OU. The reason is that the SEC has wanted to bring in two teams from the East and has had discussions with several ACC Teams. The SEC has talked with Clemson, UNC, NC State, FSU, UVA, and Va Tech. The SEC would take two teams from the East over Texas or OU because they have traditional ties to several SEC Teams unlike Texas or OU.
In addition, it will take 8 of 14 SEC Teams to give yes votes to admit Texas or OU and they will not be viewed as a "package deal". The SEC doesn't need either Texas or OU. While Texas and OU may be the big dogs on the Big 12 block the reality is the SEC is loaded with Alabama, LSU, Florida, UGA, Auburn, Tennessee, Kentucky, etc. and does not take teams who come asking to join with some package deal such as OSU. It won't happen.
In the last 18 years Bama has 6 National Titles, LSU has 3 National Titles, and Auburn has 1 National Title. That means that 10 of the last 18 National Titles have come from the SEC West. Then Florida had 2 National Titles from the SEC East so the SEC overall has won 12 of the last 18 National Football Championships. You do not come to the SEC with ANY demands or package deals because they do not need to do this and the SEC already has Mississippi State, Vandy, Ole Miss, Arkansas, and South Carolina and doesn't need any additional teams like that.
I truly believe that it will be hard for either OU or Texas to get 8 yes votes to join. OU would actually have a better shot than Texas. Mizzou, Arkansas, and A&M already left Texas behind and I would bet they would all say no. The Mississippi schools have it hard enough and would probably vote no. Vandy would vote no. LSU would probably vote no depending on how it would effect their schedule. LSU would not want to be lumped in with 5 former Big 12 Schools and give up traditional games with Florida, Bama, and Auburn as LSU plays each and has a long history with them all. So LSU would more than likely vote no. That is 7 no votes right there and I don't see where adding OU and Texas benefits South Carolina, Kentucky, or Florida at all. That's 3 more no votes which is 10 no votes out of 14. I truly do not see this going anywhere. It may spur on the realignment talk but I think any SEC expansion wil go East not West.
Florida is such a dominant football power that they lost their last game 55-20 to that school (Oklahoma) that you deem so inferior to the rest of the SEC.
The benefit is money.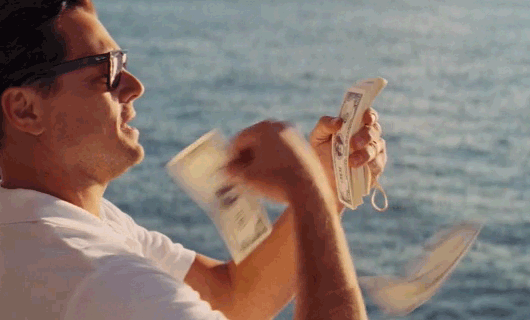 You are talking about 1 game. Florida's Football Program is far superior and more successful than OSU or OU or Texas over the last 15-20 years.
LSU has beaten OU for the National Championship in 2003. LSU beat the crap out of OU in 2019 in the Playoffs. Like said the SEC has won 12 of the last 18 Football Championships. The Big 12 has 1. OU has zero.
The SEC is not asking for OU to join and doesn't need you or Texas and it is just the attitude that you represent which the SEC doesn't want to infect or conference. It is why the SEC would prefer schools with more ties to the SEC than somebody just looking for a better payday.
If OU and Texas leave the Big 12 for the SEC, the remaining 8 teams would end up in a group of 5 conference sadly. I just don't see the ACC, Big 10, and Pac 12 wanting to add teams that don't have the name recognition of an OU and Texas.
Maybe I'm wrong and we'll see.
You're the SEC - SEC cheerleader who came to an Oklahoma State message board to talk about how dominant the SEC is. I merely pointed out that your conference's East Division champion in 2020 was destroyed by the inferior Big 12 team that, in your opinion, is of the caliber of Vanderbilt or Ole Miss.
BTW, per numerous national writers (including Andy Staples), the SEC in fact did approach Texas and Oklahoma.
Finally, I'm assuming you're only 18 years old, otherwise you wouldn't be ignorant enough to attempt to compare Florida's football history to Oklahoma's.
No Smartass I am 65 and a lifelong LSU fan and I am extremely familiar with the SEC and who the SEC has spoken too. Like it or not the SEC is looking to the East and has been for several years.
I am telling you that the contention that OSU could come to the SEC as a "package deal" with OU or Texas is foolish as The SEC did not pursue either Texas or OU so why would a package deal make any sense. However, if the SEC was seeking out OU or Texas and OSU is caught off guard then why would anybody think that there is any interest in OSU? The SEC is a very strong conference but is not a Savior for everybody just because they may want to join. Ask WVU about it.
OU and Texas need to stay in the Big 12 and conference expansion must make sense for all not just the incoming schools. I don't think this does.
Who is making the assertion that the SEC has to take Oklahoma State? If you were so tied in to who the SEC has spoken to, you'd know it's only OU and Texas.
There was an agreement between the previous president's at OU and OSU that the programs would stay in the same conference. Neither of those individuals are in their former roles, so there is no agreement between the two schools. Thus, no one has approached the SEC with a package deal concerning OU and OSU - if there's a package deal at all, it's OU and Texas.
Also, you're delusional if you think Clemson wants to join the SEC. In the ACC they have a cakewalk to the playoffs every year.
Ou and Texas are gone. Big 12 as it is now has 2 years left. We should try to get in the ACC.
If that doesn't work keep 8 together, add BYU and one more team like Bosie State.
We'll be in the SEC with OU.