I ain't scared. He's past his prime. Bring in new blood
Looks like he's going to be saved from another L thanks to COVID.
It's been a long time since Gundy acted like he had any sense of urgency or, really, much interest at all in the program he leads. This is magnified by the events of this summer when the obvious disconnect between him and the players surfaced. As recently as last week, he admitted the only people he talks to are his immediate family.
All this to say: Gundy doesn't instill a lot of hope; he's not a motivator.
"Hitting a hard reset by moving on from him would be a tough financial pill to swallow in a pandemic. It'd also set back recruiting."
Would it though? Gundy had top 25 recruiting classes when he was going 6-6 in his first few years at OSU. Those top 25 recruiting classes eventually lead to more wins, and an eventual Big 12 championship.
Gundy hasn't had a top 25 recruiting class since 2011. The results so far are zero Big 12 titles, zero CCG appearances, and one second place finish (thanks to Texas beating Baylor). Maybe he had assistants that recruited better than what he currently has, but ultimately it's Gundy's responsibility to ensure his assistants bring in the best recruits possible.
That's not to say you can't find a a gem in the rough every once in a while, but teams that are playing for conference titles or beating their blue blood rivals aren't doing it with primarily sixty three star recruits on their roster, and if those teams do have three star recruits and competing for a conference title it's because they already have 3-4 years of college football experience. Even with players that have that experience, Gundy is still proving he can't even get 2nd in the conference with them.
I find it hard to believe with the sustained success and facilities that OSU currently has that they can't recruit better than 40th on an annual basis. This isn't the Bob Simmons era OSU football program where we should be stuck with 2 and 3 star recruits with your occasional walk-ons. Yet, Gundy and his staff continue to recruit like we are in the Bob Simmons era.
Texas has been down for a decade for the most part and Gundy is slowly pissing away the opportunity to make OSU a consistent contender for the Big 12. Once Texas finds the right coach and brings that program back to prominence we are all going to sit here and think of how he could've taken advantage of it.
In fact, since 2011 it's been TCU, Baylor, and now Iowa State in the limelight competing with OU for a title while our coaching staff can't seem to figure out how to get to 4th place in the conference. So…no I don't think a firing of Mike Gundy would take recruiting to a back seat. Actually, if you get the right coach in then it could improve.
Gundy inherited a program that had went to 3 straight bowls.
Gundy's recruiting ranking has went from 25 to 40 in the last 9 years.
I guess my take is he inherited a program headed in the right direction. He got to a good place when he won the conference but since that the program has went down. There has been coaches with better records and more championships fired because they weren't getting the program were the fans wanted it to be. Not all of those schools have made bad hires.
If 4th in the conference is good enough for the fans, keep him till he is Bill Snyder's age and he push for Gunnar to succeed him. I just need my foam fingers showing we're number 4.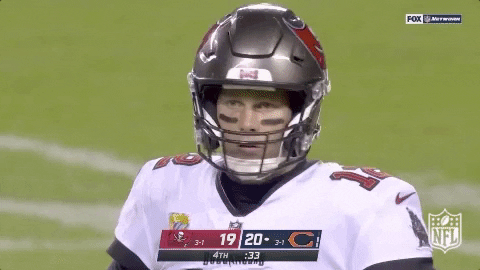 Kyle brought up the saying: Better the devil you know than the devil you don't.
My response is the saying: Fortune favors the bold
I respect and appreciate everything Gundy has done for Oklahoma State, but it's gotten stale. You only need to look at our sliding recruiting rankings and our Big 12 record the last few years to see this.
I would rather see Gundy step down and retire with dignity than to fire him. However, it's time for some new blood to reinvigorate this program.
Baylor fired Briles and then had an interim coach in 2016. Then they hired this dude named Matt Rhule. When he first got to Baylor he recruited his butt off even when players had already left the program. His career at Baylor:
2017: 1-11
2018: 7-6
2019: 11-2 (CCG Appearance)
However, we have people scared to death of firing a mediocre coach and not willing to take a chance on someone who could potentially be heads and shoulders better than what we currently have. We could just endure maybe a year or two of hardship for something better, but Gundy is convincing people that five seasons in a row of 7-5 is better than appearing in a CCG.
Didn't change my mind. We need different stuff to applaud and gripe about.
15-15 in the last 30 Big 12 games. COVID has more than likely saved him from going 15-16.
I agree. Would be better to complain about losing the CCG instead of complaining about an offense that can't score over 20 points, and a coach punting from the opponent's 39 yard line.
Sorry, Boone. I can't buy this argument any longer. Tell your father that Gundy's trajectory is headed right back to the Bob Simmons era as we speak if we don't do something. Gundy is not going to make the changes needed to benefit the program. I don't think he has the energy or the desire to do so. A guaranteed contract will do that to a man. Also, I think his ego is such that he may not see the changes that need to be made. Gundy may say he's energized and loves doing Ithis, but the gameplanning and decision making say otherwise. In a year when we finally have a defense worthy of a championship, the offense is the reason we can't and won't. I see us losing to Baylor and the bowl game at this point. I just have zero confidence or excitement about this season specifically or about this program in general under Gundy's leadership. The athletic director should have seen this coming in 2017 or earlier and had a plan in place for Gundy's departure. Because now, we have to hear the ridiculous, "who can we get to replace him?" statements. and the "Gundy is the best we can get…and it used to be so much worse." statements. and i'm sick of them all. I absolutely detest the excuse-making. If we truly wish to become nationally-relevant and competitive on a championship level, then there needs to be a plan in place. And no, it's not our job as fans to come up with the next coach. But here's what i want to see:
a coach who openly and frequently mentions winning championships. Gundy only mentions this once or twice per season. Then gameplans against that possible outcome.

a coach with a hunger for recruiting who has the energy and enthusiasm to do it. Someone who won't use the excuse of "We don't get most 5 stars so we may as well not go after them." It's a ridiculous self-defeating prophecy. Stop using Stilly as an excuse. Stop using excuses period. Go get as many 4 and 5-stars as humanly possible. Depth is the number one reason teams win championships. Every team is dealing with injuries. Depth is what seperates the good from the great. How much of a drop-off in talent and ability is their between the first and second team guys? Narrow that gap. That's how OU was able to withstand the suspensions of some first-round draft guys this season. They are headed to Arlington, and we're not. Stars and depth matter. Period.

Beat Oklahoma. Period. They are not going to be handing you their trophies. Ever. Take it from them by force, talent, recruiting, gameplanning, strength and conditioning, and whatever in the hell else it takes. Stop feeding into the negative mindset that permeates the fanbase and administration. We are capable of beating them on a more consistent basis than we do. It's that simple. Preach it every single day. Find creative ways to get your team to believe year after year, that we can and we WILL beat them. In years when we clearly have the better team, dominate from start to finish and NEVER NEVER NEVER take your foot off of their throat. Period.

Preach to the team on a weekly basis that their effort and focus must remain consistent regardless of competition. If you can pour 47 on Kansas, pour it on Tulsa, pour it on Texas Tech, pour it on West Virginia. It should be the goal every week to win every game by as many points as humanly possible. Dominate as many times per season as capable. Get your squad to believe this. Every single practice, team meeting, team dinner, bed check, all of it. Things like this need to be preached consistently and constantly.

If you are the coach of this team and you truly believe this is a top 25 program that aspires to be more and is capable of winning championships, then you should welcome the challenge of a strong non-conference schedule. Do not complain to the fanbase and your boss that preparing for Florida State in 2013 just takes too much effort and is the reason we had let downs in other parts of the season. It's a bad look and makes you look weak and afraid of competition. Playing mediocre non-con teams from lesser conferences or group of 5 squads does nothing for your team. It masks deficiencies, doesn't provide an adequate assessment of your team, and ultimately does nothing good for your program. What did crushing Savannah St 84-0 do for us that season? Nothing. What would crushing Michigan State 42-17 do for the program? Wonders!!
These are just some of the things I want from the new coach whoever he may be and whenever he may arrive. I could probably add more later…and probably will…haha!!
It's a simple observation…16 year sample size of the same ol' excuses that net the same ol' results!!!
Yea well unfortunately the coach we have now are none of those things. He's just in charge of "making sure every body's attitudes are good and their giving great effort" as he seems to tell us after every other loss. This dude always puts the blame on the assistant coaches without saying it all the time after a big loss. He 100% acts like he doesn't get involved in anything that deals with the offense and defense. Every once in a while he will take credit for a good play when it turns out it was a turning point in the game. It's a lot of we got to coach better and we didn't have a good game plan in my opinion. What we want to hear is this university derserves more and that's my job to do that and I will! Where is the coach talk? Where is the raw raw? Gone! Too old.
Play!!! Brennan Presley!!! This one thing tells me he is off his rocker not to play this kid all season. Loyalty to his seniors is one of his biggest faults and continues to handcuff his teams. Let me know when you see this kid gets to start and play every snap that we could have been a better football team with him on the field and special teams. It's sickening.
Jeff made a good point here. If you know you have a player that's a freshman and might be special then why are you not playing him? I hate to mention it, but you know what team and coach isn't afraid to play true freshman if they are good enough or better than the starter? That would be Lincoln Riley and the OU Sooners.
I watched a true freshman WR from OU school Rodarius Williams (a senior) a few times. However, we don't play them because Gundy is afraid they'll turn the ball over. Even though we have a QB that's been on campus three years and turns the ball over every single game, but still continues to play throughout the game.
If you want to talk about a "set back" in recruiting then this is the very thing that will cause it. Recruiting won't "set back" if Gundy leaves. Rather it will continue to set back with him here. Because we could have younger players that might be better than the older players, but they won't get to see the field unless it's an absolute blowout.
One reason I've stayed away is predictable articles and responses. How do u keep ur base happy feed them. Boone wrote this article to get u guys revved up. The same few took the bait. I didnt learn anything new from the rants. Some were just longer. Dnt need any responds, already know all ur ammo. I'm just responding to the purpose of the article.
How appropriate. Six months ago you nearly cost the guy his job and now you're cautioning us saying we should keep him. You're a real piece of work Boone. The wrong Kyle quit.
6 months ago I took up for Gundy because he probably has good moral character and was being pissed on for no really good reason. Now I want him gone because he's lost his mind and coaches like a little league coach.