Awful game AGAIN! This offense is downright goddamn putrid. I can't believe we scored on special teams either since they're know to commit massive blunders. Play calling was dogshit yet again. If this isn't cleaned up this next week Boise State is going to have a field day. Feel bad for the defense. They do as much as they can especially when they're put in sh1t positions cause of the incompetent offense.
Me thinking about next week's game in Boise…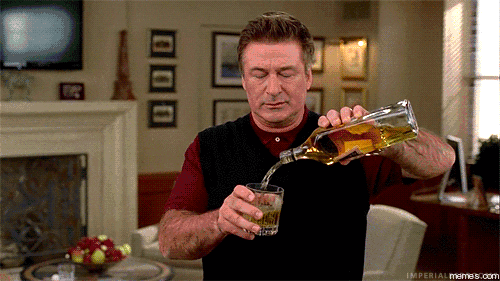 It's the truth is what it is.
The positive is that I think we found RB1 in Warren. Would've liked to see growth in Sanders, but the bad decision-making and carelessness with the football are still there. First game back, hopefully this was jitters.
The Casey Dunn era needs to end. Gundy needs to hire a new OC.
It's obvious Gundy and Dunn have no confidence in Sanders, they call screen passes and runs when Tulsa has 8 guys in the box. I'm not saying I disagree because Sanders had several open receivers where he under threw them and let the defense catch up resulting in the ball getting knocked out and incomplete passes. My question is if you have such little faith in him where you run it 2/3 plays and the pass plays you do call are screens and other easy throws why not put someone else in? Even if it's not Illingsworth let somebody else get experience because if In year 4 you still can't call your offense with your QB it's time to move on.
Yeah… it looks to be the case… where's Cheez-It Bowl Sanders?
My biggest thing with Sanders was his accuracy. I didn't think he has as many poor decisions today (albeit against Tulsa) but his accuracy was not very good in my opinion. And the fumble on the long scramble is inexcusable, put the ball in the outside freakin arm that's basic jv football crap, almost cost us the game.
The offensive line is truly offensive to watch. Embarrassment to the max.
Disgusting play calling that you might expect from a mediocre high school coach. Let's hope that Spencer Sanders just needed this game as a warmup and this is not indicative of his potential. Otherwise, make him a running back right now and put in Illingworth and young Gundy. And all those injuries today. This team, like last season, is snake bitten with injuries. It will be an accomplishment for this team to win 6 games.
The good news is Jaylen Warren and the Green twin. We can't judge the rest of the running backs because the O line does not give them a chance. Not only the O line, but Dunn's play calling limit's their ability to perform at their best. I don't know if Boise State is any good or not this season. But they might not have to be that good to beat us. The O line looks unfixable and Dunn needs some YouTube play calling turorials. Other than that…just try prayer.
He also turned around to look at the defenders. Slowed him down. Just hold the ■■■■ ball.
Jayden Bray I think might be breaking out as well as Green. And I agree, change QB's, if not and we're just going to run the ball play field position and let our defense win, because it's obvious that was the strategy today, just get under center and run the triple option.
Bad play calling, no improvement in quarterback, and no trust in qb1 to throw past the line of scrimmage. But let's not blame the coach, let's just keep playing chitty football.
No… he made some sketchy decisions. The pick, the screen that should have been picked, careless with the ball on the long run, bad RPO decisions (running into defenders, handing off when he should keep). This is his week 1, so maybe he can figure some stuff out. Otherwise, we're in for a middling season.
He went deep several times. He just doesn't have good vision in the middle of the field. Can you teach that or does he just not have the acuity to make quick decisions?
Awfully quiet aren't we Roberto?
Well it looks like Kansas might have a chance to win a game in conference.
Just enjoying the scenery.
Hopefully the scenery was better than the offense.